The following is a summary of news stories from late 2005 through October 2006 related to Peoples Temple and Jonestown. For updates on these and other stories throughout the coming year, visit our newslink at http://jonestown.sdsu.edu/AboutJonestown/PeoplesTempleNews/news.htm.
Could the Hunt for Polygamist Warren Jeffs Turn Into a Government Standoff?
(A partial transcript from Hannity & Colmes, May 16, 2006)
http://www.foxnews.com/story/0,2933,195844,00.html

Town reaches uneasy peace with polygamist sect
by Karen Brooks, The Dallas Morning News, June 15, 2006
http://www.khou.com/news/state/stories/khou060615_ac_polygamistsect.8ac888f0.html

New film by ex-wife takes aim at FLDS
by Ben Winslow, Deseret Morning News, August 27, 2006
http://deseretnews.com/dn/view/0,1249,645196473,00.html

Another day, another fallen prophet
Wichita (KS) Eagle Editorial Blog, September 2, 06
http://blogs.kansas.com/weblog/2006/09/another_day_ano.html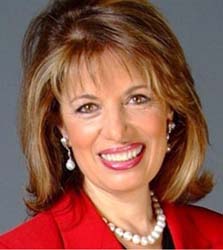 California State Senator Jackie Speier has lost her bid for the Democratic nomination for the office of Lieutenant Governor. Ms. Speier, who is completing her final term as a Democratic State Senator representing Burlingame south of San Francisco, was defeated in the June primary by State Insurance Commissioner John Garamendi.





Sen. Speier came to national attention during the Jonestown tragedy of November 1978. As a legislative assistant to Rep. Leo Ryan who accompanied the congressman on his trip to Guyana, she was severely wounded at the Port Kaituma airstrip during the attack which killed Ryan and four others on November 18.





Ms. Speier included that experience in her campaign material. The introduction to her site at

http://jackiespeier2006.com/

during the campaign began with these words:

"In 1978, I dared to survive what should have been a fatal shooting. While on a congressional fact finding mission in Guyana, our party was ambushed by followers of the Reverend Jim Jones. I was left for dead and spent 22 hours on the tarmac waiting for help to arrive. It is this defining moment that helped me fully appreciate the importance of fighting… fighting for what you believe in and the essential importance of never giving up, no matter what the odds against you. It taught me that we all must strive to make a difference."
Similarly, the Democratic state senator opened her campaign biography with these words:

"Senator Jackie Speier's legacy as a policy-maker and public servant in California for over 25 years is one of leadership, passion and courage. Her remarkable commitment to public service was forged in tragedy 25 years ago on a remote airstrip in Guyana and continues through today in her dual role as a State Senator and recently named Assistant President Pro-Tem of the California Senate.

"Jackie's story and her ferocious commitment to public service truly began that day in Guyana in 1978. As a young congressional staff person she nearly lost her life in an attempt to uncover facts regarding the Reverend Jim Jones and his People's Temple followers. Over 900 people died that fateful day including Congressman Leo Ryan. Jackie was shot five times and left to die. As she has said many times, those 22 hours of waiting for help to arrive, alone on the tarmac molded her philosophy, her zest for work and life, and allowed her to see that no one is guaranteed a tomorrow. It is this extraordinary event that has shaped her legislative agenda and overcome special interest forces in order to steer a course of progress on behalf of all Californians."




Sen. Speier will leave the State Senate due to term limits, although her website's thank you note to campaign workers vowed that "it's not my last campaign.… [W]hen my term in the State Senate expires, I will look for new opportunities to serve the great people of California."

News stories from the campaign during which the issue of Jonestown was raised include:
Speier Visits Waverly St.
Asian Week, San Francisco, March 3, 2006
http://news.asianweek.com/news/view_article.html?article_id=f4dbdb2bbebbe9138b0ce02815f8996f&this_category_id=170
Empowering women
By Linda Davis, Contra Costa Times, March 7, 2006
http://www.contracostatimes.com/mld/cctimes/news/local/states/california/14036925.htm

In guv's race, no one wants to be a politician
by John Wildermuth, San Francisco Chronicle, March 31, 2006
http://sfgate.com/cgi-bin/article.cgi?f=/c/a/2006/03/31/MNGB2I0O6T6.DTL

State Sen. Speier to keynote Commencement
San Francisco State News, April 12 2006
http://www.sfsu.edu/~news/2006/spring/36.htm

Jackie Speier, Candidate For Lt. Governor, Faced Many Hardships
KCRA News, Sacramento, May 17, 2006
http://www.kcra.com/news/9234962/detail.html

Bay Area Sikh Community hosts fundraiser for Democratic Lt. Governor Candidate
The Panthic News, May 21, 2006
http://www.panthic.org/news/123/ARTICLE/2495/2006-05-21.html

Grads encouraged to better society, humankind
San Francisco State News, May 27, 2006
http://www.sfsu.edu/~news/2006/spring/55.htm

Candidates line up to run for California lieutenant governor
by Tom Chorneau, San Francisco Chronicle, May 28, 2006
http://www.shns.com/shns/g_index2.cfm?action=detail&pk=LTGOV-05-28-06

Adversity won't keep Speier down
by Patty Fisher San Jose Mercury News, June 14, 2006
http://www.mercurynews.com/mld/mercurynews/news/local/14814389.htm
In December 2005, Eddie Mills, the son of Al and Jeannie Mills, was detained by California police in connection with the murder of his parents and sister Daphene almost 26 years earlier. A few days later, the prosecutor in the case declined to press charges, and Eddie was released. He has since returned to Japan where he lives with his wife and two children.



Al and Jeannie Mills – who were known as Elmer and Deanna Mertle during their years in Peoples Temple – left the church in 1974 and became two of its most vocal critics. They founded the Human Freedom Center as a refuge for other Temple defectors and were active in the Concerned Relatives organization which was founded to focus media, political, and government pressure on Jim Jones. Because of their defections and their high-profile campaigns against him, Jones often lashed out at the Mills, calling them traitors and threatening retribution against them.





The three members of the Mills family were shot in their Berkeley home in February 1980, more than a year after the deaths in Jonestown. Nevertheless, their murders raised the fear that Temple "hit squads" – ex-members who would supposedly avenge the deaths in the Jonestown community against its perceived enemies – had become active. Those rumors dissipated when the police turned their attention to Eddie as a suspect.





The initial investigation was eventually shelved, but early in 2005, the police re-focused their attention on Eddie, who was 17 at the time and who was in the house when the shootings occurred. He was left unharmed. According to several surviving members of the Mills family, the police asked them to turn over any evidence they may have of Eddie's involvement. Family members answered police questions, but – since they maintained their belief in Eddie's innocence – felt there was no evidence to turn over to officials.





The reason for the renewed "cold case" investigation was unknown, since apparently no new evidence was uncovered, nor have advances in forensics technology assisted in reviewing existing evidence.





Nevertheless, Eddie was arrested at the San Francisco airport on December 3 upon his return to the U.S. for the first time in several years. He spent several days in the Redwood City jail before being transferred to the East Bay. On December 8, the Alameda County District Attorney's Office declined to file charges, citing a lack of evidence, and Eddie was released.





For coverage of Eddie's arrest, see

http://sfgate.com/cgi-bin/article.cgi?f=/c/a/2005/12/07/MNGJKG4A7L28.DTL

.

For a story about the police officer who pursued the case – and who focused his attention on Eddie – see

http://www.sfgate.com/cgi-bin/article.cgi?f=/c/a/2005/12/10/BAG10G5O5D1.DTL

.





For earlier news stories of the Mills' 1980 murders, see

http://www.maebrussell.com/Jonestown/Millses%20Murdered.html.



In addition to news articles, Jonestown and Peoples Temple is often mentioned in the mainstream media both as cultural icons and in serious considerations of religious issues.




1. News about Jonestown generally

San Francisco Examiner archives to Cal
5 million items biggest donation ever to UC Berkeley library
Rick DelVecchio, Chronicle Staff Writer, April 5, 2006
http://sfgate.com/cgi-bin/article.cgi?f=/c/a/2006/04/05/BANCROFT.TMP

Los Angeles Times promotes "cult apologist" recommended by Scientology
A news perspective with analysis from cult expert Rick Ross, April 13, 2006
http://www.cultnews.com/index.php/2006/04/13/los-angeles-times-promotes-cult-apologist-recommended-by-scientology/

Military experts asked to join new WTC search
By RICHARD PYLE, Associated Press Writer, April 26, 2006
http://www.newsday.com/news/local/wire/newyork/ny-bc-ny--jpac-groundzero0426apr25,0,5832889.story?coll=ny-region-apnewyork

2. Jonestown in cultural references
Thursday Update: Jonestown-style Mass Suicide at Parliament!
Pestiside.hu, 03 Nov 05
http://www.pestiside.hu/archives/thursday_update_jonestownstyle_mass_suicide_at_parliament001686.php

Mises on Everything
By C.J. Mahoney, Ludwig von Mises Institute - Auburn, AL, USA, 7 December 05
http://www.mises.org/story/1981

Conspiracy book is filled with the usual suspects and some unusual ones
Thursday, December 29, 2005
http://www.journalnow.com/servlet/Satellite?pagename=WSJ%2FMGArticle%2FWSJ_RelishArticle&c=MGArticle&cid=
1128768953571&path=!entertainment!general!&s=1037645508970

Don't count out Nassau's No. 1 - yet
Suozzi already has tackled state issues and has several factors in his favor that could give him an edge
Lawrence C. Levy, 1/18/06
http://www.newsday.com/news/columnists/ny-oplev184591665jan18,0,1207300.column?coll=ny-news-columnists

Beware of Cyberstalkers
Standard-Speaker - Hazleton,PA,USA. Feb 6, 06
http://www.msnbc.msn.com/id/11101454/

Movie Review: Lajos Koltai's Fateless: Death and the Children
Alan Dale, March 22, 2006
http://blogcritics.org/archives/2006/03/22/065707.php

Pimping Suicide, Pimping Jesus
March 27, 2006, by Rob Kall
http://www.opednews.com/articles/opedne_rob_kall_060327_pimping_suicide_2c_pim.htm

(response)
In Defense of Christ and True Christianity
March 27, 2006, by Anthony Wade
http://www.opednews.com/articles/opedne_anthony__060327_in_defense_of_christ.htm

Houston, We Had a Problem... Tom DeLay
By Michael Winship, April 4, 2006
http://www.buzzflash.com/contributors/06/04/con06121.html

School's Out
Locust rings the bell with adolescent despair and lollipop dreams
Carlos Suarez De Jesus, April 6, 2006
http://www.miaminewtimes.com/Issues/2006-04-06/culture/art.html

Art gets ready for the end of the world
April 8, 06, The Telegraph (Britain)
http://www.telegraph.co.uk/arts/main.jhtml?xml=/arts/2006/04/08/banewyork08.xml&sSheet=/arts/2006/04/08/ixartright.html

Hurry Up, Rapture
April 16, 2006
http://watchingthewatchers.org/story/2006/4/16/72354/8027

Sign flap makes for a few laughs
Comedy Central's Jon Stewart aired a tongue-in-cheek "news report" poking fun at Westchase and its deed restrictions.
By STEPHANIE HAYES, St. Petersburg Times, April 21, 2006
http://www.sptimes.com/2006/04/21/Tampabay/_Sign_flap_makes_for_.shtml

Us Vs. Wii
Revolution's new name is inexplicable... and irrelevant.
by Jeremy Parish, 4/29/2006
http://1up.com/do/feature?cId=3150107

Canadian Dollar Rises Above 90 Cents for First Time Since 1978
May 2, 2006, bloomberg.com
http://www.bloomberg.com/apps/news?pid=10000082&sid=aWu5gzuOW6tE&refer=canada

Hypocrites hide behind free speech slogan
Letter to editor, Paul Yevcak, Richmond (IN) Palladium-Item, May 2, 2006
http://www.pal-item.com/apps/pbcs.dll/article?AID=/20060502/NEWS03/605020339/1003

New York shooting blows apart hippie commune with kinky sex on the side
by Tony Allen-Mills, The (London) Sunday Times, June 4, 2006
http://www.timesonline.co.uk/article/0,,2089-2209788,00.html

Power back, just in time for cooler days
by Scott Herhold, San Jose Mercury News, July 27, 2006
http://www.mercurynews.com/mld/mercurynews/news/local/15133908.htm

Is George Bush more like David Koresh or Jim Jones, than Jesus?
by François Leduc, The Canadian National Newspaper, July 29, 2006
http://www.agoracosmopolitan.com/home/Frontpage/2006/07/28/01218.html

Operation Apocalypse: "888" Results
by Captain Eric H. May, Al-Jazeerah, August 11, 2006
http://www.aljazeerah.info/Opinion editorials/2006 Opinion Editorials/August/11 o/Operation Apocalypse 888 Results By Captain Eric H. May.htm

Nicolas Cage Likens "Wicker Man" Remake to Great Cover Song
by Shawn Adler, MTV News, August 30, 2006
http://www.mtv.com/movies/news/articles/1539700/08292006/story.jhtml - /movies/news/articles/1539700/08292006/story.jhtml

Chino Cone timeline: How did we get here?
The Desert Sun, Palm Spring, CA, September 9, 2006
http://www.thedesertsun.com/apps/pbcs.dll/article?AID=/20060906/NEWS01/609060310

The end of the world? Not just yet
by Carl Welser, Livingston (MI) Daily Press Argus, September 25, 2006
http://www.dailypressandargus.com/apps/pbcs.dll/article?AID=/20060925/OPINION01/609250316/1014

False Consciousness: The News, And Other Fluff
by Matthew Grimm, Brandweek, October 2, 2006
http://www.brandweek.com/bw/magazine/features/article_display.jsp?vnu_content_id=1003189373
3. Citing JT in serious articles

Tantalizing Clues to Alcoholism in Suicide Bombers
Published on 03 December 2005 | Source: Doug Thorburn - www.PreventTragedy.com
http://www.newcriminologist.co.uk/news.asp?id=-404536813

Remembering the 60's: Same issues, different times
by Carol Wolman, December 3, 2005
http://www.opednews.com/articles/opedne_carol_wo_051203_remembering_the_60_s.htm

Loose Cult Talk
Christianity Today, March 2006
http://www.christianitytoday.com/ct/2006/003/15.27.html

Islam & Co-existence
By Habib Siddiqui, Media Monitors Network, March 13, 2006
http://usa.mediamonitors.net/content/view/full/28099 also at
http://independent-bangladesh.com/news/mar/17/17032006pa.htm

How I Found My Buddhist Path ...along the Infinite Corridor
By Jim Rosen, MIT Technology Review, Mar/Apr 2006
http://www.technologyreview.com/TR/wtr_16488,324,p1.html

Violent Antisemites Sentenced in Tomsk
Union of Councils for Jews in the former Soviet Union, March 13, 2006
http://www.fsumonitor.com/stories/031306Russia.shtml

Cash doesn't buy a person God's power
by Jim Ketchum, Port Huron Times Herald - Port Huron, MI, USA, March 18, 2006,
http://www.thetimesherald.com/apps/pbcs.dll/article?AID=/20060318/NEWS01/603180311/1002

Convert case shows Afghan savagery
by Gavin Jamieson, April 4, 2006
http://www.whitworth.edu/whitworthian/V96/I15/Convert-case-shows-Afghan-savagery.html

Irrational Iran
Like Saddam, Iranian leaders have wholeheartedly embraced terror as a weapon of foreign policy
by Hugh Hewitt, April 22, 2006
http://www.worldmag.com/articles/11757

Kalindi's Cult
A seductive leader speaks with the voice of God, recruiting mid-career professionals through the Miracle of Love.
by Jill Kramer, San Diego City Beat, April 19, 2006
http://www.sdcitybeat.com/article.php?id=4277

Prominent Evangelical Succumbs To Community Racket
by Frederick Meekins, American Daily, April 25, 2006
http://americandaily.com/article/13189

Right Message, Wrong Messenger
by Eleanor Clift, Newsweek, May 19, 2006
http://msnbc.msn.com/id/12872191/site/newsweek/

Compassion is our safety net
Beverly Beckham, Boston Globe, October 8, 2006
http://www.boston.com/news/local/articles/2006/10/08/compassion_is_our_safety_net_1160135647/

Many have predicted end of world
by Betty Smith, Tahlequah (Okla) Daily Press, June 2, 2006
http://www.tahlequahdailypress.com/features/local_story_153112926.html?keyword=secondarystory

Terrorists & Islam
By Rosa Shareef, Hattiesburg (MS) American, September 9, 2006
http://www.hattiesburgamerican.com/apps/pbcs.dll/article?AID=/20060909/LIFESTYLE/609090314/1024

Chidren As Bombs
By Ralph R. Reiland, Pittsburgh Tribune-Review, September 18, 2006
http://www.pittsburghlive.com/x/pittsburghtrib/opinion/columnists/reiland/s_470675.html

Featured Article: Mass Conversion: Dynasty cult Suicide
by Premendra Agrawal, Sibernews, 16 October 2006
http://www.sibernews.com/news/featured-article/-200610166108/
Finally, the following are reviews of a book of essays by writer Touré,

Never Drank the Kool-Aid

:

Reviewed by David Jager, IFOA, September 14, 2006
http://www.nowtoronto.com/issues/2006-09-14/book_reviews2.php

Reviewed by Casey McKinney, Sunday, March 26, 2006
http://sfgate.com/cgi-bin/article.cgi?f=/c/a/2006/03/26/RVG97HPLJB1.DTL&type=books

Reviewed by Sidik Fofana at AllHipHop – USA, May 8, 06
http://www.allhiphop.com/reviews/?ID=841


Articles in the last two years about Jonestown from the Guyanese perspective include:

Foreign Trade Minister calls on PNCR to disclose all on Jonestown tragedy
GINA (Guyana Information Agency), November 20, 2004
http://www.gina.gov.gy/archive/daily/b041120.html

Researching Jonestown
25 November 2004, Stabroek News
http://www.stabroeknews.com/index.pl/article?id=8669357

PNCR [People's National Congress Reform] says not embarrassed over Jonestown tragedy
4 December 2004, Stabroek News
http://www.stabroeknews.com/index.pl/article?id=8670010

Jonestown Revisited: A Modern Day Chimera,
by Lear Mathews Hardbeatnews.com - Jackson Heights, NY, 3 Dec 05
http://www.hardbeatnews.com/editor/RTE/my_documents/my_files/arc_details.asp?newsid=5300 &title=Archive

The state owned media
Stabroek News - Georgetown, Guyana, December 13, 2005
http://www.stabroeknews.com/index.pl/article_editorial?id=38586126

The Burnham initiative for shared government
Stabroek News - Georgetown,Guyana, February 8, 2006
http://www.stabroeknews.com/index.pl/article_editorial?id=43973730

An Analysis of Jonestown
by Neal Osherow, August 25, 2006
http://www.guyanaca.com/features/jonestown.html