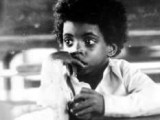 Over the years, the editors of this report and people on this website's Speakers Bureau have assisted scores of students in secondary schools, colleges and universities, and graduate programs in their research into different aspects of Peoples Temple history. We are publishing some of the papers from the last year which have come out of that research. The papers will also be collected and published on the Student Papers page.
Secondary and High Schools
College and Graduate School
Armed And Dangerous/Suicidal Tendencies: The Jonestown Massacre, by Ethan James
Originally posted on October 29th, 2015.
Last modified on October 26th, 2017.