My Dad, My Best Friend
by Taylor Jones
Timothy Jones was known as many different things throughout his life. When some people think of him, it is as the adopted child of Jim and Marceline Jones. Others remember him as a survivor of the Jonestown massacre. He was also a son, a dear brother, a beloved uncle, and a treasured friend, all of those things, and more.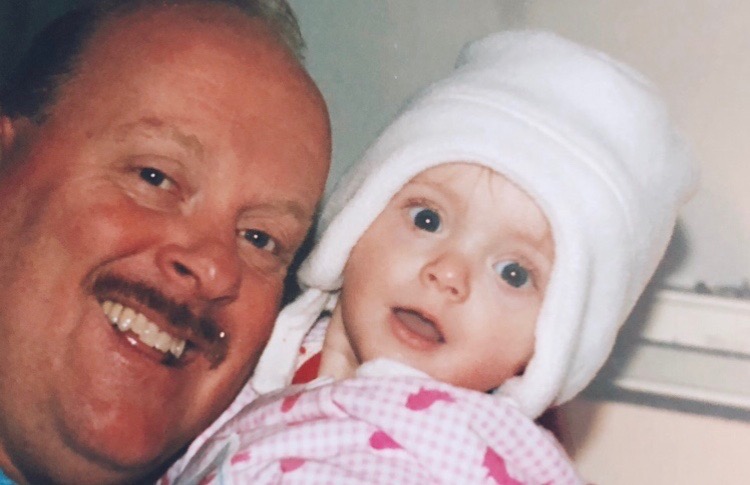 But to me, he was Dad.
He was the dad I had a strained relationship with for many years. Though I have some good memories about him from my childhood, I also carried a lot of anger and resentment towards him, for a number of reasons. But with time, I came to forgive him for the pain he caused me and the mistakes that he made, and we became incredibly close. I learned that we were similar in a lot of ways. He and I shared the same big head – which he always said meant that we were smarter than everyone else – the same eyes, the same inability to tan, the same humor, the same love for reading, so many other things.
I learned about the positive parts about my father, especially the side of him that was soft and caring, though he liked to present a cool, tough exterior to the world. He would often tell me how beautiful I looked, and that he was proud of me. He was incredibly funny, and we shared a ton of inside jokes. He also enjoyed giving, which paired well with his ability to pick out wonderful gifts. Whenever he came to visit me, he almost always had something for me, whether it was some of my favorite chocolate or a new shirt.
I'll always remember how he often went out of his way to bring Krispy Kreme doughnuts to my brothers and me when he came to pick us up for dinner. I'll never forget how we would watch a silly reality TV show, and text each other dozens of times about it and laugh. I'll remember his goofy smile, and how he would sarcastically roll his eyes whenever I told a lame joke. I'll remember how every single time we went to a Chinese restaurant, he would use the chopsticks but ask for a fork for me, making sure that the waiter knew that "My daughter doesn't know how to use chopsticks." I often think about how he would call me almost every day, to talk about the traffic or to tell me about what he was going to order for dinner in a few hours. These good memories comprise some of my favorite moments of my life, and I will forever hold onto them and cherish them.
It wasn't until years later that I learned about my father's past. I learned about the loss, the grief, the pain, and the guilt he felt. I began to understand him even more.
* * * * *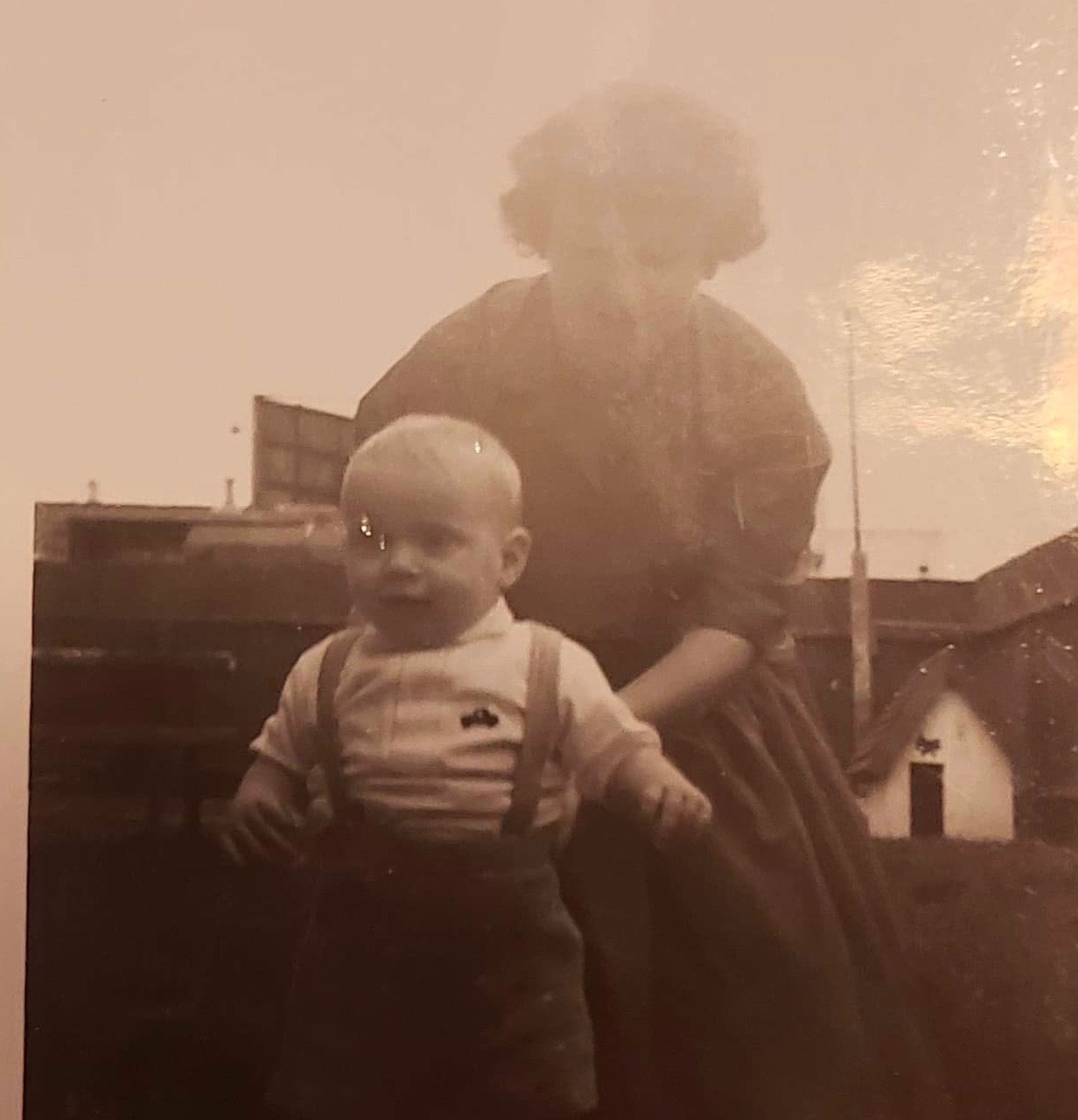 Timothy Glenn Tupper was born on February 19, 1959 in the Bay Area, which was a source of pride for his entire life. He was the fourth of seven children born to Larry and Rita Tupper. When he was about 10 years old, his parents divorced and, though he was incredibly close to his father, he chose to live with his mother. He began attending Peoples Temple, and a year later, he went to live with Jim Jones and his family. They legally adopted him when he was 17.
As I was growing up, my father often told me he once lived in a jungle. There were times when I believed him, but eventually I would say, "I know you're joking!" He wasn't even close to joking. Years later, I got to talk to him about some of his experiences living in Jonestown. He told me how he worked security, mostly at night. He told me about the freezing showers, and how if you didn't dry off every part of your body, you would get jungle rot. He told me about the gnats that would swarm in seconds over any sort of open wound. He told me about the ants with their nasty bites, about the huge snakes and the wild turkeys (which could actually fly!). His stories painted an incredibly human picture of the residents of Jonestown, in contrast to the stark black-and-white drawings offered by those who weren't even there.
On November 18, 1978, the 19-year-old youth who eventually became my father lost almost everyone he knew and loved. The deaths at Jonestown claimed most of his adopted family, his wife and child, and his biological family – his mother, his youngest brother, and his three sisters – as well as many others he knew and dearly loved. He survived because he was in Georgetown that day. His last visit to Jonestown was a few days later, when he was taken back to identify the rotting corpses of the people of his community. He remembered all the flies, and the smell was so horrific that he had to cover his nose with a hat. He had to identify many people by their clothes because of how decomposed they already were. He remembered seeing the bodies of his wife, child, and his siblings. He was never the same.
My dad lived with immense pain, sadness and guilt after the massacre. He felt responsible for the residents of Jonestown, and believed that he could've stopped the tragedy had he been there. Can you imagine the weight he carried on his shoulders, believing that he could have saved 900 lives, if only he had been there? I can't. And I don't think he ever fully forgave himself for that.
* * * * *
This past April 20, a Saturday, started out just like any other day. I was busy finishing up some homework and chatting with a friend about our upcoming graduation from university. But by the end of the day, I was back home, lying on my bed, sobbing over the passing of my beloved father.
I will never forget where I was when I found out that he had died, and I will never forget how loud I screamed into the phone to my mother when she called to tell me what had happened, how I threw my phone against the bed, how rapidly I was breathing, how my legs threatened to give out beneath me, how my tears fell, how my body shook. I couldn't process it. I couldn't understand it. I couldn't believe it.
And honestly, I still can't believe that he's gone. I think a part of me refuses to accept it, maybe because accepting it means that I have to live with the reality that he really isn't here anymore. I feel like that at any moment, I'll wake up from this awful nightmare and go back to the life I had with him in it.
I can't help but think of all the things he missed out on, and all of the things he will miss now that he's gone. He was excited with anticipation to see me graduate from university, but he died three weeks before he could see that happen. He always said that any boy I was serious about "will have to go through me," but he will never meet the guy I end up with. I'll never see him smile as he walks me down the aisle one day. I'll never get to see him play with my future children, and hear him tell them how much he loves them.
Everything makes me think of him. I remember him when I go to restaurant that he loved. I think of him when I walk past a father holding his daughter in his arms. I think of him when I'm going through my clothes and see a shirt he bought me a couple years ago. I remember him when I look in the mirror, because of the resemblance I share with him.
I miss and love him more than I could ever explain, and I would do almost anything to have him back.
* * * * *
In January 2019, not quite a year ago, Dad and I took a wonderful trip up to the Bay Area. On the second day, we visited the Jonestown Memorial in Oakland. I had been wanting to visit it in person for a while, and I was glad he agreed to take me. When we arrived at the gravesite, it was cold and drizzling slightly. We walked across the dew-covered grass to the plaques that bear the names of all who died that day. I began to look at all of them, but he concentrated on the fourth and final plaque, the one with the names of his biological family – the Tuppers – etched into the stone. With grief clotting his voice and tears in his eyes, he pointed out each of them to me. "There's your grandmother, Rita Jeanette Tupper. That's your aunt, Janet Marie Tupper. Your aunt, Mary Elizabeth Tupper. Your aunt, Ruth Ann Tupper. Your uncle, Larry Howard Tupper." We left soon after that. He was too sad to stay any longer.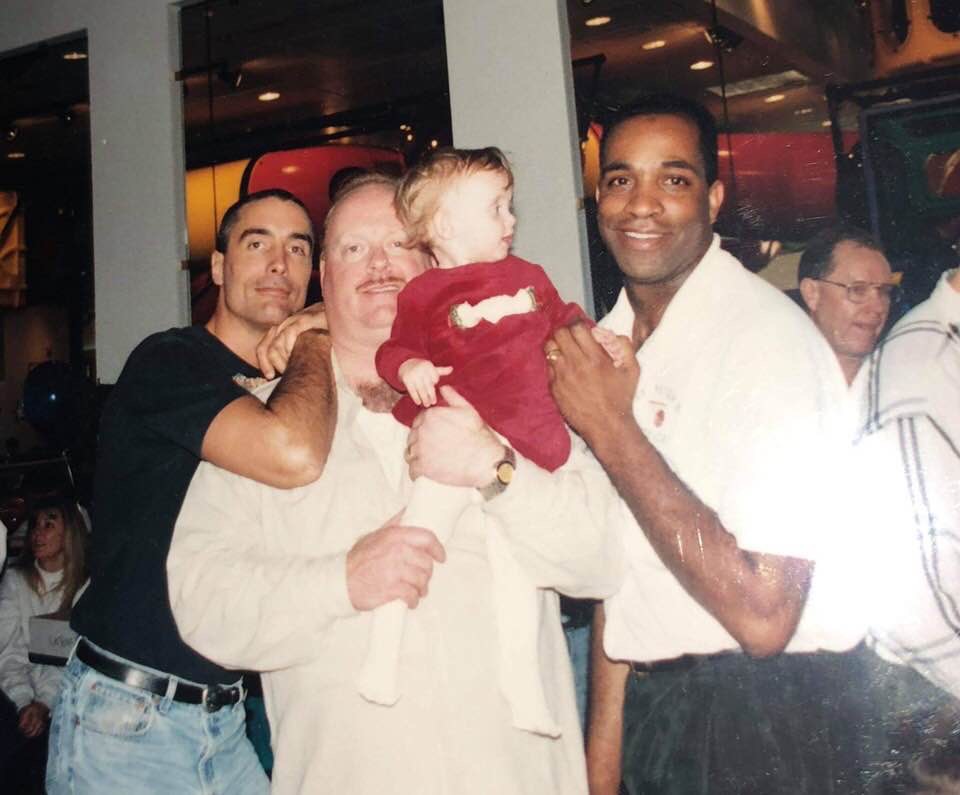 I had found out about my father's connection to Peoples Temple and Jonestown only a year earlier. We had had a few short conversations about that part of his past before that trip to Oakland. But as we drove away from the memorial, he began to really speak from his heart. "I've been asked to do interviews, and documentaries, and books so many times," he said, "but I've never wanted to do them." Why? I wanted to know. "You know what, I'd do the interviews if I could convince the world that those who died weren't just a bunch of crazy people," he said. "But I know people are stuck in their opinion, so what's the point?"
He also expressed his anger – and his pain – about the "Kool-Aid" jokes which permeate our culture. Making jokes about Jonestown "is like making jokes about other people dying!" The deaths in Jonestown needed to be treated with the same respect as deaths in other tragedies. The frustration and anger he felt couldn't have been more obvious.
The love and care he still had for those people who lost their lives in the massacre was very obvious to me throughout our conversation. He wanted people to see that they were human, just like you and I. That they were loved, just like you and I. That they had their own personalities, just like you and I. That they had their own hopes and dreams, just like you and I.
I want the victims of the massacre to be humanized for the sake of everyone who knew and loved the dead. I want this to happen for my father. He believed people would never change their views. In this one case, I would like to prove him wrong.
I love and miss you, Dad, and I always will.
(Taylor Jones would love to hear more stories about her father. She may be reached at taylormarie10@gmail.com.)
Originally posted on October 5th, 2019.
Last modified on October 7th, 2019.