Jim Jones' Drug Addiction: Info Post Part 1
by Jolene McDonald
(Editor's Note: This blog was originally posted here.)
I will make a separate post about Jim's illnesses and go into more detail about them there. But as I'm discussing all of his drug use, it's worth mentioning some of the medication he was taking for illnesses, like insulin for diabetes since the 1950s and something for high blood pressure.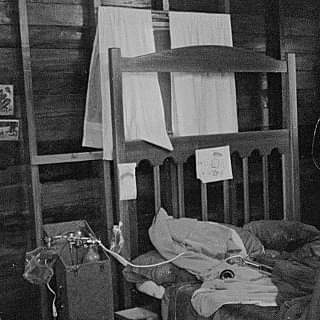 At some point he started taking nitroglycerin for heart problems and he used an oxygen tank (see photo). He had b12 injections after infectious hepatitis and anaemia in 1953. He'd still refer to this in the 1970s. He was self-medicating with painkiller Darvon since 1959, for migraines and possibly rheumatoid arthiritis.
The self-medicating increased around 1965. But it is generally accepted that his actual drug addiction began in 1971. That was the year he started wearing sunglasses. He most likely started wearing them due to light sensitivity, not watery bloodshot eyes. His eyes generally look fine throughout his addiction, but they were bloodshot on a handful of photos over the years.
The drugs he became addicted to from 1971 onwards – in pill form and injections – included amphetamines (not methamphetamine), quaaludes, liquid valium, morphine, percodan, oxycodone, and pentobarbital. He drank vodka, whiskey and cognac, sometimes with the pills, but his alcohol intake was not as intense as the drug use. He would rely on his oxygen tank a lot more throughout the 1970s. Amphetamines (speed) kept him alert so he was able to preach and rant for hours. They are often used as appetite suppressants but they did not work in that way for Jim, which I will detail more in part two, which will be about his addiction to food.
Rumours suggest he may have experimented with cocaine and heroin at some point, most likely in the early days of his drug abuse. In Jonestown he was briefly prescribed antibiotics which he also abused, along with the insulin, which will also be discussed in more detail later. He began injecting elavil and placidyl for depression, in addition to more liquid valium for anxiety as 1978 progressed. The amount of pentobarbital found in his system after death should have killed him, but he had built up such a strong tolerance to it.
Originally posted on January 3rd, 2020.
Last modified on January 6th, 2020.