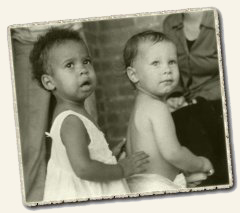 Welcome to "Alternative Considerations of Jonestown and Peoples Temple," sponsored by the Special Collections of Library and Information Access at San Diego State University. This website is designed to give personal and scholarly perspectives on a major event in the history of religion in America. Its primary purpose is to present information about Peoples Temple as accurately and objectively as possible. In an effort to be impartial, we offer many diverse views and opinions about the Temple and the events in Jonestown.
We hope that visitors to the site will come away with an understanding that the story of Jonestown did not start or end on 18 November 1978.
What is unique about this website are three main features:
Remembrances of those who died and those who survived the tragedy of 18 November 1978 in order to respect their lives and humanize their deaths.
Documentation of the numerous government investigations into Peoples Temple and Jonestown through materials released under the Freedom of Information Act.
Presentation of Peoples Temple and its members in their own words: through articles, tapes, letters, photographs and other items. These materials let readers make their own judgments about the group and its end.
Tape transcripts, summaries, some primary source documents, and photographs not otherwise designated as copyrighted on this site are free and available to the public for use by crediting: The Jonestown Institute, http://jonestown.sdsu.edu. Other items require the author's permission for re-publication.
This is an educational and informational website intended to present a wide diversity of viewpoints. Opinions published here do not indicate any endorsement by either San Diego State University or the managers of the website, but do reflect a commitment to the principle of free expression.
Originally posted on January 5th, 2013.
Last modified on April 5th, 2023.