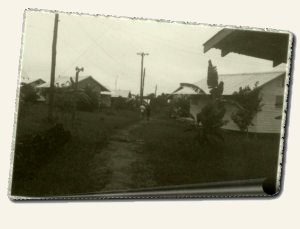 Much of the information about Jonestown and Peoples Temple which appears elsewhere on this site is primary source material gathered from records of the Temple itself and government investigations before and after the deaths of 18 November 1978. This section of the site presents original research based upon those primary source documents both to give researchers a more complete picture of the Temple as an organization and Jonestown as a community, and to offer context for and coherence of those records.
The material below is organized into two broad categories. The first represents compilations of the documents themselves. The second represents original research by contributors to this site. A Section Map and indexof the multiple subject areas scattered throughout this page appears here.
This page is dedicated to the memories of former Temple member Don Beck and researcher Michael Bellefountaine, both of whom participated in the development and structure of this resource, and who compiled much of the material which appears below.
Compilations of Documents
Original Research
100 Events in the Life of Peoples Temple Timeline, by Fielding M. McGehee & Don Beck
1a. An Extended Peoples Temple Timeline, by Don Beck (2012)
The Jonestown Express, November 17, 1978: Life on the Eve of Tragedy, by Joel X. Thomas
The Jonestown Radio Tower, by Joel X. Thomas
The Infrastructure of Jonestown's Recording and Speaker Systems: A Photographic Overview, by Joel X. Thomas
Mystery of Q042 Death Tape Unspooled, by Joel X. Thomas
Peoples Temple Radio, the archive of the website of Josef Dieckman
We are open to suggestions for future research projects. We welcome feedback, corrections, questions and observations from all visitors. Please write to us at remoore@sdsu.edu.
Originally posted on January 5th, 2013.
Last modified on March 9th, 2023.