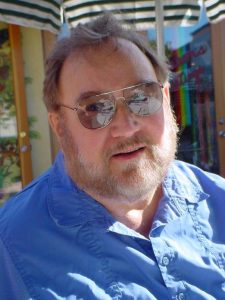 Don Beck, a member of Peoples Temple living in Redwood Valley in November 1978, was part of the group on the original trip to Guyana, and went during the summers of 1974 and 1976 as Jonestown was being built. He participated in the Peoples Temple Oral History Project in 2015, and his interview is here.
Don died on July 9, 2021 after a lengthy illness. He was 78. A collection of short remembrances from his Temple family appears here. Rebecca Moore's remembrance is here. A tribute by Jennifer Kathleen Gibbons appears here.
Articles
Remembrances
Don Beck was also the principal researcher and writer for the link at Jonestown Research, and creared the guide to it which appears here. He also transcribed numerous tapes, including Q 233 and Q 240.
Originally posted on March 9th, 2013.
Last modified on February 24th, 2023.