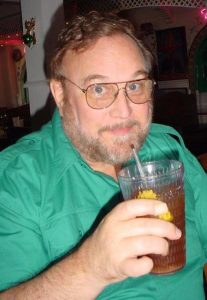 I'd always known in the back of my mind that Don Beck's first name was George. It struck me with full force when I read his obituary. But both George and Don made up the person I knew for many years.
Of course, Don was the person we first encountered in San Diego in 2000. Soft-spoken, gentle, kindly. It's easy to imagine Don as an elementary school teacher or as the director of the Peoples Temple children's choir. But he was also an avid researcher and a prolific writer. He created many of the most helpful resources on the Jonestown website.
For example, Don took up the job of organizing the journals of Edith Roller, the chronicler of daily life in Peoples Temple. The work that he and Michael Bellefountaine undertook to transcribe her typed entries – and more challenging, the handwritten ones – have been useful to scholars ever since they were first posted. In addition, Don's summaries of entries, his charting of her observations – when she got up in Jonestown, what they ate there, the activities conducted there – offer a glimpse of the quotidian, apart from the sensationalism of the deaths.
Don was also a dedicated defender of the people of Peoples Temple. All of his work served to humanize those who died in the community. For the better part of a decade, he was part of the volunteer team that sought to identify everyone who died in Jonestown. Most recently he worked on identifying members whose photographs appear on the Flickr gallery  so that family members, as well as researchers, could find their relatives. He also color corrected and enhanced many of the photos.
I often find myself using charts, tables, maps, and other resources that Don created, and thank him mentally every time I do. I wish I had thanked him more frequently when I had the chance.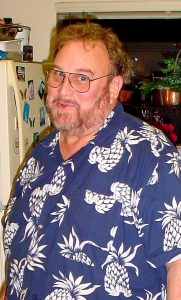 But then there was George. This was the curmudgeon who did not suffer fools gladly. If some young hapless student wrote to ask a question about "Jamestown," he would shoot off a blistering email along the lines of: "Jamestown?!? What's Jamestown? I don't know of any Jamestown! Do you mean Jonestown? Maybe you should get your facts straight."
I myself received some grumpy emails from George. No matter how irritated he was, however, he would always sign off, "Peace, Don." This would make me laugh. If I wasn't too annoyed at what he had written.
I think the George side of Don was the result of poor health. He was in pain much, or most, of the time that I knew him. It's actually amazing that he wasn't cranky more often.
For the most part, however, he was Don when we worked together on the Jonestown website, when we socialized informally, when we organized reunions of survivors, and when we just hung out. He was a frequent dinner guest, as were Neva Sly and Laura Kohl, at our house on Eugene Place in San Diego. All of us connected in deep and unforgettable ways.
George Donald Beck. He was both. And even though George did make his periodic appearance, Don was never too far away.
I love and miss you, Don. And I'm glad that George is finally at peace.
(Editor's note: Rebecca Moore is Professor Emerita of Religious Studies at San Diego State University. She has written and published extensively on Peoples Temple and Jonestown. Rebecca is also the co-manager of this website. Her other articles in this edition of the jonestown report are Bringing Release, Finding Peace: Memories of Vernon Gosney; A Monumental Problem: Memorializing the Jonestown Dead; InTOXICating Followership: A Review; and Spreadsheet Offers Downloadable Demographic Tool for Researchers. Her collection of articles on this site may be found here. She may be reached at remoore@sdsu.edu.)
Originally posted on July 26th, 2021.
Last modified on October 16th, 2021.