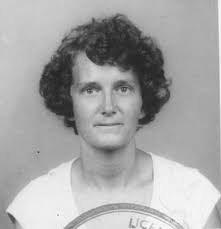 Laura Johnston Kohl lives in my heart and always will. A generous, accomplished, courageous idealist, she was still in shock from the painful loss of her community, family, and dreams when she found her way into our community, Synanon.
My first memory is how she hit the ground running. Everywhere she worked improved. She started helping others from day one. Her capacity for love and forgiveness was immense. She was generous with her time, even when she herself became sick. She didn't need to be asked. Most people from Synanon have a Laura story. She was kind and generous, and could always be counted on.
* * *
I was flying to Chicago when the massacre took place. My father had asked me to bring my son home to surprise my mother on her birthday, November 19, 1978. They were having a party for her, but her friends had been calling all day with condolences. They knew she had a daughter in a "cult" and, assuming they were all the same, thought I had been murdered in Jonestown.
The daughter of Helene, one of my mother's best friends, had changed her name and joined an "alternate lifestyle." Helene was devastated even before the news came out of Guyana. She hoped I could help her comprehend how this well-loved and gently-reared youngest daughter had fled her secure home and joined a group that appeared so strange and bizarre. Helene sobbed when I explained why I left my own secure home, and why I loved living in community and believed in the work we wanted to do in the world.
I had never heard of Peoples Temple before my plane landed in Chicago, even though it was one of many organizations that received surplus goods, food and clothing from the Synanon Distribution Network.
I was a true believer in the principles of Synanon. In 1978, we had the Synanon Committee for a Responsible American Press (SCRAP) which later became the Synanon Committee for a Responsible American Media (SCRAM). Suspicious of the media, I questioned stories about Jonestown. I did not believe that "those people" could possibly have killed themselves or had suicide drills. It seemed remote, impossible. I saw no connection between our two groups.
* * *
When Laura arrived at Synanon, we became friends. Fragile and broken, she carried herself with grace and dignity. I worked her first Trip, where the howls of her pain shook everyone in earshot. (The Synanon Trip was a three-day "Massive dose" Dissipation experience and ceremony, designed to heal and give Trippers insight into their life.) Every year on November 18th, a special Game was held for Laura, and she bravely confronted her demons. What courage. What a champion.
When we knew each other well enough for me to broach the subject, I asked, "There weren't really suicide drills, were there?"
"Yes, there were," she said, looking down at her hands.
I was shocked. I thought it was a lie. "Did you do it?"
"The drills were a loyalty test. I never thought that it would really happen. That he would ask us to… It was just a test.
"I came back from shopping in Georgetown where I was sent for supplies," Laura continued. "My roommate had killed her children and herself. She left a note instructing us to also take our lives. In my shock, I thought about it. It would have been easy. But then I made another decision with the few of us who had been 150 miles away and survived. I felt someone had to tell the story of these lives and the good they wanted to do in the world."
I was stunned to learn that this had really occurred and that the "Media" had not made it up. I also learned that Synanon had donated the powdered drink mix that was used to serve the poison.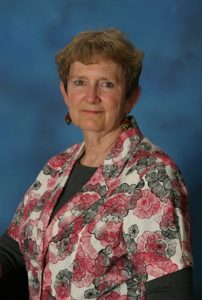 Over the years Laura told me more details of her life and her idealism. I helped edit her books and introduced her to the Communal Studies Association, where she shared her story with open minded, curious people, scholars and communards.
Like everything else she became a part of, she was soon deeply involved with CSA, served on the board and expanded her huge circle of friends.
Laura married a good Synanon man and stayed with him till the end of her life. She and Ron adopted and raised a beautiful baby boy, an amazing son. Raul is today a caring educator with a sly sense of humor and movie star good looks.
Laura left us better than she found us and made her mark in this world as a wife and mother, an author, a teacher, a Quaker, a revolutionary, activist and a friend. She was the kindest, bravest and sanest person I ever met.
(Elena Broslovsky can be reached at irthma@gmail.com.)
Originally posted on September 12th, 2021.
Last modified on October 16th, 2021.