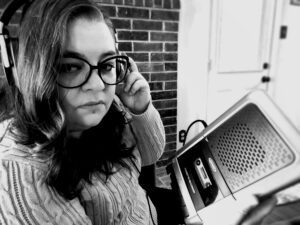 Shannon Howard is a researcher, audio documentarian and collector of oral histories. In addition to her several articles for the jonestown report, Shannon has digitized and transcribed many tapes from the Peoples Temple audio archive. Her extensive research led to the creation of the long format documentary podcast Transmissions from Jonestown, an exploration of Peoples Temple and Jonestown as told by the people who were there, and the tapes they left behind.
Shannon continues her research and invites anyone interested in sharing their memories and experiences with Peoples Temple, to let their unique perspectives be told. She may be reached at radiojonestown@gmail.com.
Among her podcasts is one recorded in 2021

which discusses the Peoples Temple album He's Able with Jack Beam and Mike Cartmell, who participated in its production.
Originally posted on August 1st, 2022.