Even though Peoples Temple took its heart and soul to Guyana when 1000 members emigrated in 1977, it did not abandon its administrative, political and – perhaps most importantly – fundraising functions in San Francisco.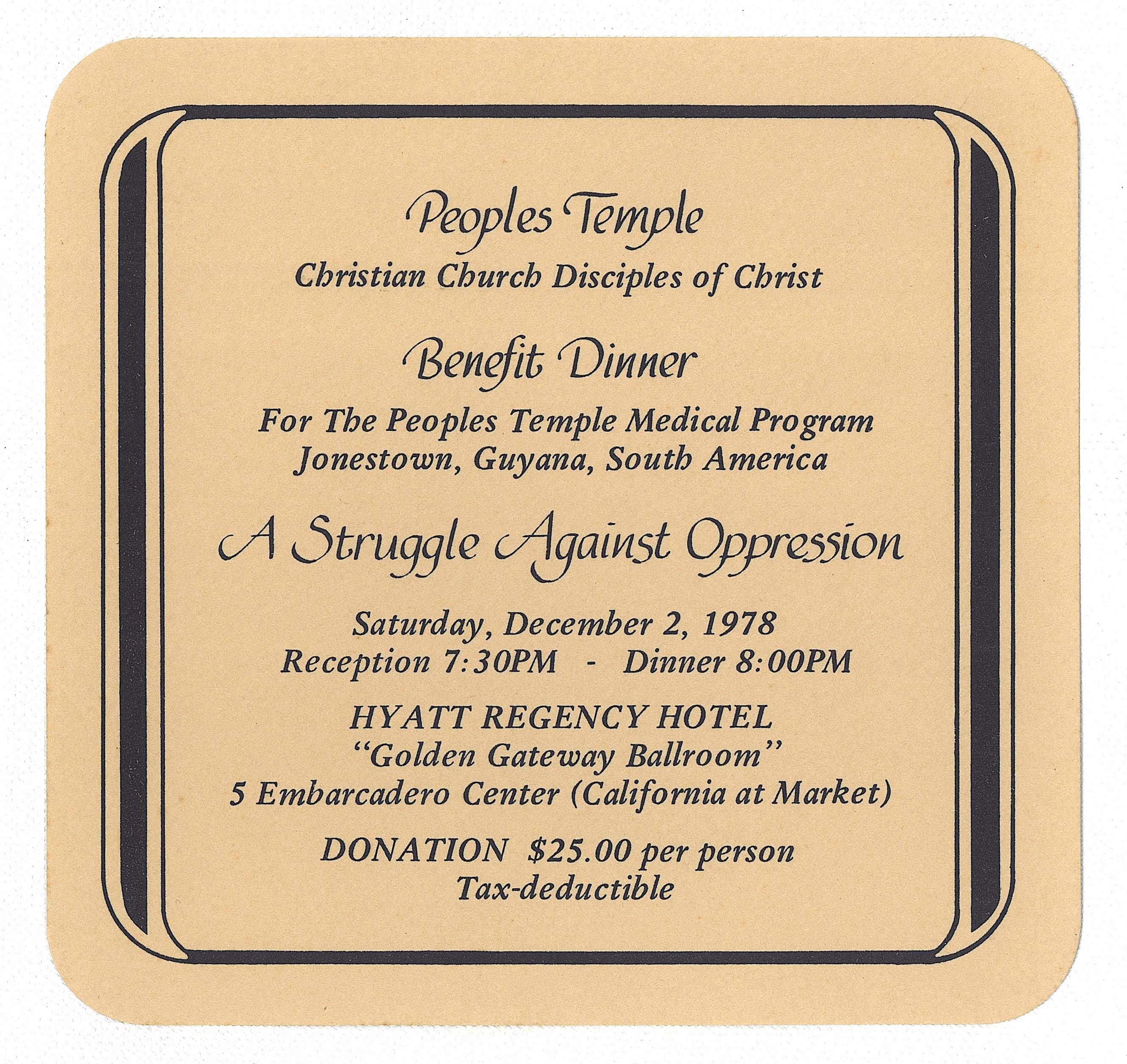 Throughout the fall of 1978, stateside Temple members, as well as friends and supporters of the church, received an invitation to a benefit dinner on December 2. Its stated purpose was to raise funds for the Jonestown medical program, but its list of guest speakers – including Mark Lane, Don Freed, Carlton Goodlett and Charles Garry, all of whom had visited the agricultural project in recent weeks – promised a vigorous defense against those who had criticized the Temple over the previous year.
Jim Jones was not on the program – he had not left Jonestown for more than a year – nor were any of the remaining Temple leadership in San Francisco.
The dinner was cancelled following the deaths in Jonestown.
Invitation to December 2, 1978 benefit dinner, California Historical Society, MS 3800.
Originally posted on February 17th, 2013.
Last modified on January 17th, 2020.