Articles by Richard Lawrence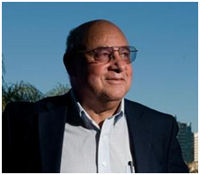 Richard Lawrence is a retired Methodist minister who was active in the Civil Rights Movements of the 1960s. He may be reached at ralawrence36@gmail.com.
Thanks to Eugene Smith: A Review of Back to the World (2021)

The Trip to the Mountain Top: Jesus, Jim Jones, and Me (2009)

The Ethical Dilemma of Revolutionary Suicide (2008)

The Cultural Distaste for Death (2006)

Film Inspires Us to Considers Difficult Questions (2006)

Book Proposes to Engage Black American Voices (2005)
Originally posted on March 11th, 2013.
Last modified on October 17th, 2021.