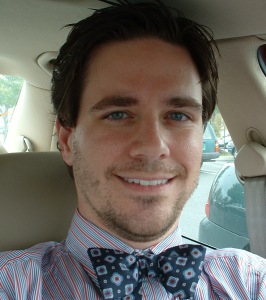 The articles of Timothy P. Lisagor reflect his interest in what he describes as "the interpersonal interaction between Jim Jones and Peoples Temple.
"I was drawn to study how such a counterintuitive act could be distorted logically into the most supported option," he added. "Those who spoke against the act of mass suicide are also important to study, for with them lies the hope in dissent and reappraisal. I hope that, in spite of the difficult topic, continued evaluation will preclude similar events from occurring in the future."
Mr. Lisagor earned a BA in American studies from the University of Mary Washington, and a BA (psychology) and MA (English) from Virginia Commonwealth University. He can be reached at timlisagor@gmail.com.
Jonestown's Lessons for the 21st Century (2012)

The Art of Attrition: The Erosion of Peoples Temple and Jim Jones (2011)

Jim Jones and Christine Miller: An Analysis of Jonestown's Final Struggle (2010)
Originally posted on March 11th, 2013.
Last modified on September 15th, 2014.