Articles by Catherine B. Abbott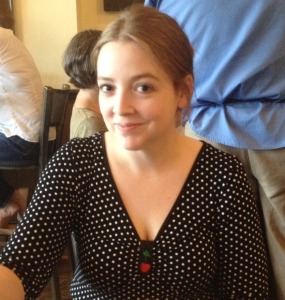 Born and raised in Milwaukee, Wisconsin, Catherine B. Abbott holds a degree in history from California State University-San Marcos and an MA from the University of Wisconsin-Milwaukee. She is currently a PhD student at UWM. She may be reached at catherineabbott@yahoo.com.
The Women of Peoples Temple (2017)

Racial Thinking and Peoples Temple (2016)

Communism, Marxism, and Socialism: Radical Politics and Jim Jones (2015)

Jonestown and the Ku Klux Klan: Race in Indiana and Its Influence on Jim Jones and Peoples Temple (2014)

Hope Lives (2011)

The "C-Word": The Meaning of Cult and Its Effects (2009)

Selling Jonestown: Religion, Socialism, and Revolutionary Suicide in Peoples Temple (2009)

Preparing to Sell Jonestown (2009)
Last modified on July 17th, 2018.