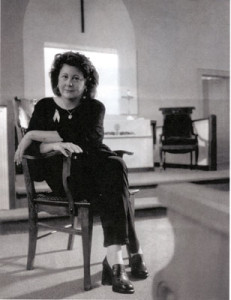 Karen Stroup was an ordained minister in the Christian Church (Disciples of Christ), the denomination of which Peoples Temple was a part. Also a scholar, she received her Ph.D. in religion and psychology from Vanderbilt University. She researched and published on new religious movements and ways to understand them rather than "diagnosing" them.
A minister in the Disciples of Christ, and a professor in religion and psychology, Dr. Stroup died on January 21, 2012 at the age of 54. The Articles page of the 2012 edition of the jonestown report was dedicated to her memory.
Originally posted on March 11th, 2013.
Last modified on December 28th, 2021.