Reflections and Articles by David Parker Wise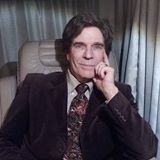 David Parker Wise was a Pastor of the Los Angeles branch of Peoples Temple, and is writing the book Jonestown Legacy. His email address is hopetek@gmail.com.
Peoples in the Temple knew him as "David Wise," since that was his adopted name. In more recent years, he has returned to Parker, the surname of his birth-father.
Also in recent years, Mr. Wise has become active with the Free Energy Party, which seeks to "usher… in a world of: Free Energy, Cures for Diseases, and Organic Agriculture." A video of Mr. Wise describing its work appears here.
Last modified on February 13th, 2018.