Reflections and Articles by the Family of Liane Harris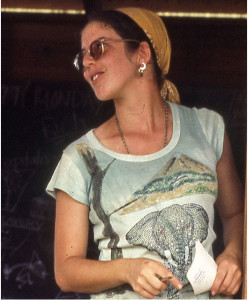 Sherwin Harris, father of Liane Harris, who died on 18 November 1978, described himself as "co-founder of the Concerned Relatives Group [who] had a unique perspective as a non(ever)member parent dealing with the Temple and as an eyewitness to the events as they transpired in Guyana and the people and other groups involved." He subsequently consulted with other parents whose children "were similarly involved with cults."
In addition to the two stories below, Sherwin wrote a contemplation on a list entitled People Critical of Guyana, which Peoples Temple prepared in 1978, likely during the spring during the period of the Concerned Relatives' strongest activity and following the May 1978 defection of Debbie Layton Blakey.
Sherwin died on January 11, 2016.
Liane's brother Adam Harris can be reached at ada3mhh@yahoo.com. Liane's uncle Jeff Plotnick can be reached at jeffplotnick@sbcglobal.net.
A collection of stories about Liane Harris may be found here.
Originally posted on March 9th, 2013.
Last modified on October 3rd, 2020.