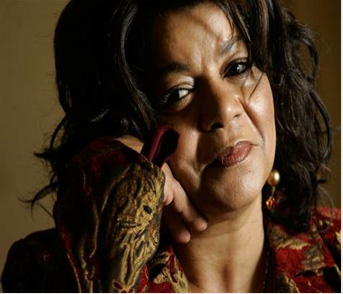 Leslie Wagner-Wilson was a child of Peoples Temple living in Redwood Valley from age 13. She lived in Jonestown until escaping with her three year old son and several others the morning of November 18th. Her husband, mother, sister, brother, niece and nephew died in Jonestown. She is the author of Slavery of Faith, available through her website, and is a founding member of blackjonestown.org, a website devoted to giving voice to the experiences and social history of African American Peoples Temple and Jonestown members, victims and survivors. She can be reached via leslie.wagnerwilson@yahoo.com.
Leslie has also been interviews on numerous television programs, including two in late 2013: on WSB-TV, Atlanta's Cox affiliate, in 2013 on the 35th anniversary of the Jonestown deaths, and a shorter interview two weeks later on MSNBC's The Grio. Also on the 35th anniversary of the deaths, Leslie wrote an apology to the Guyanese people which appeared in the Georgetown newspaper, The Stabroeck News. More recently, Leslie was interviewed in November 2016 for The Huffington Post by author/filmmaker Sikivu Hutchinson.
Originally posted on March 9th, 2013.
Last modified on May 15th, 2020.