Should Jim Jones' Name Have Been Included on the Marker?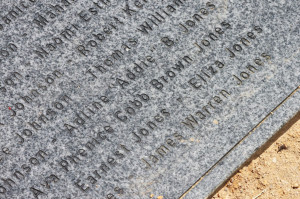 1. A discussion of the decision for inclusion, by Fielding M. McGehee III
2. Other perspectives
Beyond these articles, the Letters to Evergreen written by Don Gosney, Stephan Jones, Christopher Knight-Griffin, Garry Lambrev, and Rikke Wettendorff add to the range of views on this issue.
Originally posted on July 25th, 2013.
Last modified on December 10th, 2013.