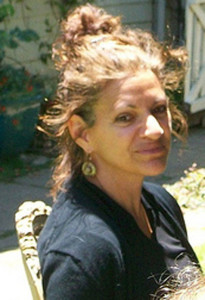 Earlier this year, I offered to assist with some of the editorial duties of the jonestown report because of my heartfelt appreciation for the publication as well as my recognition of the amount of work that was most certainly falling on the current editors. As a former member of Peoples Temple, I feel that joining the jonestown report team is a small way of showing my gratitude and enthusiasm for all of the work it has achieved, and it is a pleasure to put my energy toward helping the publication move forward.
For me, the editors' long standing effort behind the jonestown report has been a tremendously life-affirming labor of love, giving, in a real sense the energy of "a second life" of sorts, to all of those who died. In the first 20 years after Jonestown, I saw how we had been diminished and dismissed as "blind followers of a manic cult leader." Were this gross oversimplification and crude description to stand, future generations would themselves have been blind about what the Temple was about and what pulsated in our hearts. After all, what sparked the lives of Jonestown has always been more important than what extinguished them.
About five years ago, I met Fielding "Mac" McGehee and Rebecca Moore, and absorbed the reality that they, with the help of a very few, had taken up the task of creating the Jonestown Institute and the jonestown report, finding answers and putting together the many pieces of the Peoples Temple puzzle in a huge undertaking that has spanned the past 33 years and the jonestown report in the past 13. What has been accomplished has been nothing less than a monumental achievement, one in which scholars all over the world, religious organizations, the media, survivors, families of deceased have benefitted from in countless ways. The vast amount of Peoples Temple material obtained – much of it through challenging means – has been categorized and preserved. Yet the work is ongoing, and more is revealed about the Temple every time someone comes forth after years of silence and speaks of their experiences. We are also learning the thoughts of the children of survivors, as well as others with a more peripheral association with the Temple. Finally, we cherish the other materials and photographs that still come in.
This work has most importantly given those who died individual representation and the dignity that everyone deserves. Personally, it has also given me much dignity and a certain life zest that I had lost when everyone had died. If anyone wants to know about what Temple members were like, there is an abundance of information such as remembrances from others, information as to who they were like as individuals, what work they did, and many, many photographs. What is also amazing to me is that for so many years, I did not know of this steady work that had been going on behind the scenes.
This year's publication marks a significant time as the Jonestown Memorial Committee accomplished the task of having the names of all who died engraved in stone on the lovely landscape of Evergreen Cemetery in Oakland. I was unaware of how much of a sense of relief and completion I would feel, as I had become so accustomed to that one lone stone, standing for so long, a significant, but sad and inadequate representation of so many people deserving more.
The Jonestown Institute and the jonestown report has been a beacon in the dark, assisting me and many thousands of others with positive movement forward out of tragedy and to make the very best of our lives. It is a pleasure to be welcomed aboard as part of the jonestown report team.
(Jordan Vilchez is a regular contributor to the jonestown report. Her other writings in this edition are Remembering Liane and To All Who Died in Jonestown. Her earlier writings appear here. She can be reached at jordanvilchez@gmail.com.)
Originally posted on July 25th, 2013.
Last modified on December 10th, 2013.