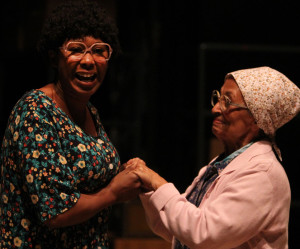 A number of musicians, writers, dramatists, and filmmakers have completed – or are still working on – many creative projects which consider the people of Peoples Temple and the events in Jonestown. The articles below describe those projects, introduce the creative forces behind them, and consider how they perceive their own work.
A. Art and popular culture notes
B. Books and poetry
C. Music
Cults Song Includes Temple Images

A Director Under the Influence of History, by Isaiah Seret
Talking with Cults: Conversations with a Video Director, by Don Beck, aka Eiredon

Peoples Temple will forever be remembered as a cult… or will it?, by Casey Strain
D. Film and Drama
The People's Temple Performed at Napa Valley College

Jonestown Opera Project Finds New Life, by Dan Buckley
Exploring ambivalence in Peoples Temple, by Carl Kelsch
My Father's House Advances in Research, Staging, by Ken White
Jonestown: Behind the scenes at National Geographic Channel's Seconds from Disaster, by Sally Brindle
Misconceptions of Jonestown and Peoples Temple, by Martin English
White Night: Survivors of Jonestown, by Alex Smith
"I Believe in Jim Jones", by Chase Voorhees
E. Artworks and photography
Painting Stories, by Nick Burgess
Summer Camp, by T. Gordon
Making "A Shovel in Soil": An Artwork in Audio, by Matthew Sochocki
Originally posted on July 25th, 2013.
Last modified on December 25th, 2013.