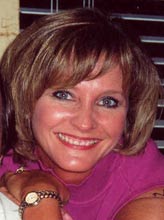 My journey to Jonestown is not one I had planned. I was 14 years old in 1978, and while I had heard bits and pieces of the story throughout the years, I never had given it much thought.
In 1993, I watched the film Alive for the first time and became completely captivated and moved with this story of survival, particularly Nando Parrado and his particular plight. Nando was on the plane which carried the Uruguayan rugby team that crashed in the Andes Mountains in 1972. After 72 days, rescuers found sixteen out of 45 survivors, although – to stay alive – the sixteen had had to cross almost unspeakable boundaries.
The strength of the human spirit presented itself to me that evening, and something in me changed. I felt an instant connection with Nando, although I have no explanation as to why. It was just there. I had this unquenchable need to find out all I could about this story, his story. Websites in 1993 were not as plentiful as they are now, so it took quite a bit of legwork to do the research. In 2000, I was incredibly fortunate that Nando came to my hometown to speak of his ordeal. I was introduced to him, and we began corresponding at length. We have been good friends ever since. He understood my passion for his story and has answered every question I had without hesitation. What first whirled around inside of me over all of those years was a feeling I had never felt before, and was sure I wouldn't feel again. But I did, one day last year.
Last September, I watched Jonestown: The Life and Death of Peoples Temple for the first time. Even though I approached it with open eyes, ears and heart, I was not prepared for what I saw. I was so deeply touched – so drained of tears – and so full of questions. Like my connection with Nando, for reasons again I couldn't fathom, I found myself completely engrossed with Tim Carter's story. Talking back to my TV set as he described a particular moment, I grew extremely emotional when he talked of the last day. Once again, my life had taken a remarkable turn with another paramount story of survival. My journey into Jonestown, right then and there, had begun.
Knowing the drill of what I needed to do, the following day I sent out to find out all I could about Peoples Temple and Jonestown. Prioritizing notes, I began to search for websites, books, and pictures, anything I could get my hands on. It was then that I found what I believe to be the premier website for the study and understanding of Jonestown and Peoples Temple. It was on this site where I planted myself. In the following weeks and months I combed through every document, reading, crying, and dreaming. While my questions in the beginning were generously answered by this site, the number of new questions became almost overwhelming.
One remarkable link I discovered early on goes to a kind of chat room full of people who are interested in this story. I was welcomed by so many just like me. And it was in this chat room where I met Vicki, who became my "go to" person when I needed answers to questions. I didn't realize it until she told me later, that she and Tim Carter were partners. I now had that opportunity to get my questions answered from someone who was there, someone I had actually connected with when I viewed the documentary. To say I was elated is an understatement. I felt my journey was taking a very welcomed and unexpected turn.
Finally Vicki introduced me via email to Tim, and the next day, Tim wrote to suggest that the two of us speak by phone about his story and the whole experience. Coming "face to face" with an actual survivor is not at all what I had dreamed would happen, let alone the one person I had "talked to" on the TV set. Although my previous experience with Nando had made me aware of what it was like to actually meet someone I felt connected with, I was still very nervous. I took a very deep breath, said a little prayer, and dialed his number. So many worries as I heard the phone ring. Would he find me to be sincere? Could I convey to him enough that my passion, my yearnings and my connection to his story are real?
I felt the thing to do was to tell Tim my story about Nando, so he'd know that I was "for real." I sent him a picture of me and Nando so he could see for himself. I told him how Nando's story had changed my life, and how it was happening again with his own. Gratefully, he completely understood and appreciated my passion. In fact, he told me he can actually feel it when we have our conversations. After a few emails and telephone calls, he felt the trust and had faith in me. We were both ready.
So now, Tim has taken me by the hand and together, we've entered Jonestown. A place he walked out of over 30 years ago, a place where I've never been. I'm curious, anxious and yes, a little scared. And I've held on tight as we've begun this part of my journey together. And while it has just started, the enormity of it all is undeniable. This leg of my journey will be a long, strenuous trek. But it is one that I know I must take. And I know that when this part is over, I will be able to take the lessons learned and apply them to the way I live my life, just as I have done since 1993.
Life is about learning, growing, really living. Sometimes it is in the worst of circumstances that the best of who you are becomes alive. I truly believe – and now have proof – that if you follow your passion and take that journey to what connects you, you will be rewarded with a life overflowing with joy, love, satisfaction, and peace.
That is what has happened to me.
(Laurie Davis works in television in Texas. Her other article in the jonestown report is The Angel Named Dawnyelle. She can be reached at twistoff61805@yahoo.com.)
Originally posted on July 25th, 2013.
Last modified on January 15th, 2014.