Freedom of Information Developments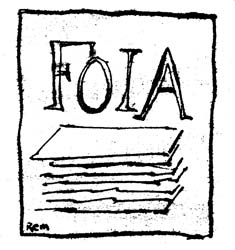 Ever since the earliest days following the deaths in Jonestown, former Temple members, news reporters and other writers, scholars and professors, historical researchers, and religious organizations have used the Freedom of Information Act to obtain documents from the federal government on Peoples Temple. The stories below update recent uses of the Freedom of Information Act to obtain these documents.
1. FBI Releases Peoples Temple Records under Freedom of Information Act
2. House Committee Records Turned over to National Archives
Originally posted on July 25th, 2013.
Last modified on November 9th, 2018.