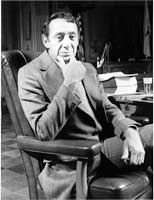 Perhaps the biggest story involving Peoples Temple in 2009 was the coverage over its lack of mention in conjunction with the Oscar-nominated film, Milk. As noted in articles by Sylvia Marciniak and Will Savive in this year's jonestown report, the movie biography of San Francisco Councilman Harvey Milk – who, along with Mayor George Moscone, was assassinated on November 27, 1978 – does not mention the deaths in Jonestown which had occurred nine days earlier. More difficult for a number of conservative columnists and television personalities was that the movie failed to mention Milk's relationship of mutual respect with Peoples Temple leader Jim Jones.
Milk also received two posthumous awards in August this year – the Medal of Freedom from President Barack Obama, and an announcement by California Governor Arnold Schwarzenegger that he would be inducted into the California Hall of Fame in December – and Schwarzenegger signed a bill designating May 22 as Harvey Milk Day in California. As some of the same critics pointed out, none of the sponsors of these awards and proposal mentioned Jim Jones, Peoples Temple, or Jonestown in pressing for Milk's recognition.
According to the WorldNetDaily, for example:
White House Press Secretary Robert Gibbs says he's uncertain if the briefing material given to President Obama when he decided to award Harvey Milk a presidential Medal of Freedom posthumously included Milk's well-documented advocacy for the late Jim Jones, the leader of the massacred hundreds in Jonestown, Guyana, in 1978.

The issue came up during a White House press briefing the day after President Obama included Milk, a homosexual leader in San Francisco who was victim of a murder, among those listed for the president's Medal of Freedom awards.

"Is the president – concerning the Medal of Freedom awards, is the president aware of Harvey Milk's strong support of the Rev. Jim Jones?" asked Les Kinsolving, WND's correspondent at the White House.
"I don't know if that was in the briefing material," Gibbs said. "I can tell you the president is opposed to Jim Jones, how about that?"
See also, "What the Sean Penn 'Milk' film censored," June 2, 2009, WorldNetDaily, by Les Kinsolving.
• In addition to news articles, Jonestown and Peoples Temple is often mentioned in the mainstream media both as cultural icons and in serious considerations of religious and political issues.
Jonestown Cited in Serious Articles
How Reverend Moon Created The Washington Times, Seduced the Religious Right
by Jimmy Montague, NewsBlaze, July 12, 2009
Survivors of the crazy, drug-sodden street scene of the Sixties and Seventies will recall how it was: after the Manson murders and the Jonestown massacre, parents nationally were terrified of anything that smacked of 'cultism.' Moonies  –  who did weird things such as travel in flocks and sell flowers on the street  –  were one group suspected of 'cultism.' They were believed to have been hypnotized or brainwashed  –  call it 'spiritually hijacked' if you will. Frantic parents sometimes kidnapped their own children and dragged them home, away from Moonie influence, where the kids were confined for weeks or months under close supervision by professional (and sometimes brutal) 'deprogrammers.'
Westboro Baptist Church Planning Suicidal Exodus?
Towleroad.com, New York, 24 April 2009
Fred Phelps' Westboro Baptist Church recently left a blog post that has some wondering if the extremist group is planning a mass suicide (a la Jonestown). A little excerpt:

… "So when you see us drop in, tell you about why God has begun your march to destruction, and then get out – it's because the time is short.  We have a job to do, and very little time to do it…When we're done, we will leave your filthy land and be placed safely out of the reach of the horror that will then land upon you swiftly and certainly – in one hour."
CIA involvement with religious groups not a new charge
by Wayne Madsen, Online Journal, Silver Springs, FL, 13 March 2009
Accusations that the CIA is involved with various religious movements, including the Nurcilar movement of Pennsylvania-based Turkish moderate Islamist leader Fethullah Gulen and the Unification Church of one-time Korean Central Intelligence Agency (KCIA) operative Reverend Sun Myung Moon, follow a long history of suspicions that the U.S. intelligence agency is deeply involved with some religious movements. … Perhaps the most infamous CIA association with a religious group was the People's Temple compound in Jonestown, Guyana.

On August 31, 2007, WMR reported, "WMR has uncovered documents that show the CIA kept extensive open source records on the agency's suspected involvement in the People's Temple cult that set up shop in Jonestown, Guyana, after moving from the San Francisco Bay Area. Most official U.S. intelligence files on Jonestown remain classified … The U.S. ambassador to Guyana at the time of the Jonestown massacre was John Burke, who served with his deputy chief of mission, Richard Dwyer, and were allegedly working for the CIA in Bangkok during the Vietnam war. Dwyer was wounded in the Port Kaituma shootings where [Congressman Leo] Ryan and the others were killed. On Sept. 27, 1980, Jack Anderson reported that Dwyer was a CIA agent and a friend of Jones. Anderson reported that on one of the tapes made during the mass suicide Jones was heard saying, "Get Dwyer out of here before something happens to him." Dwyer reportedly left Guyana for Grenada after the massacre. The US consular officer at the embassy in Georgetown, Guyana, was Richard McCoy, who allegedly liaised with Jim Jones and was a U.S. Air Force intelligence official. Another alleged CIA employee, operating under State Department cover, was Dan Webber, who also visited the Jonestown the day after the massacre. Joe Holsinger, Ryan's assistant and friend, later said that he believed that Jonestown was a massive mind control experiment and that the CIA and military intelligence were involved in the program."
Suicide is 'contagious'
by Vince Soodin, The Sun, London, UK, 12 March 2009
A SHOCK[ing] new scientific study has claimed that suicide is contagious.
People could 'catch' the urge to kill themselves after being exposed to a colleague's suicide at work, says the report. The controversial findings could throw new light on the suicide cults which have left hundreds dead.…

Hundreds connected to the Peoples Temple cult were killed in the late 1970s in South America. The deaths took place in Jonestown, Guyana, and left 918 Americans dead.
Land of Confusion: Cult Phenomenon
by Sarah Beard, Henderson State University Oracle, Arkadelphia, AR, 26 January 2009
What happened to cults? They used to be interesting. Is it that nothing interesting happens in the world of insane secular devotion anymore? How did everybody go from mass suicide to mass statutory rape in a matter of a decade? I suppose it would help to define the term "interesting." From a journalistic perspective, it applies to anything that will grab a reader's attention. Which headline do you think is more likely to catch someone's eye: "Senate to debate bullshit bill" or "Cult members engage in mass-suicide on mountaintop?"
Joking about Jonestown
by Terry Mattingly, Scripps Howard News Service, 3 December 2008
It only takes a few words to call back the memories from 30 years ago, all those nightmare images from the jungle sanctuary in Guyana. "Revolutionary suicide" may do the trick, especially when combined with that grim quotation from one survivor, "They started with the babies." But it was another Jonestown catch phrase that leapt into the national consciousness. Sherri Wood Emmons heard it when she accepted a job with the Christian Church (Disciples of Christ) only four years after the massacre.

"Don't drink the Kool-Aid," said a friend, laughing.

"It's understandable, I guess. We use humor to distance ourselves from things we don't understand, things that frighten us," noted Emmons, in her editorial introducing a DisciplesWorld journal issue marking the Jonestown anniversary. "It's easier to poke fun at people than try to understand them. Those crazies, we say, shaking our heads. They must have been nuts."

But there's a problem with America's three decades of sick laughter about 900-plus people drinking cyanide and fake fruit juice in honor of one man's vision of the Kingdom of God on earth.

The Rev. Jim Jones really did flourish in the American heartland and began his ministry in Indianapolis, of all places. In the early 1960s, his idealistic, multiethnic Peoples Temple was embraced with open arms by the Disciples of Christ, a mainstream church at the heart of the Protestant ecumenical establishment. When he moved his flock to California, he forged strong ties to George Moscone, Harvey Milk, Willie Brown and the San Francisco political establishment.

And those Jones disciples? "They were living out their faith in ways that might shame some of us today," according to Emmons. "And they were Disciples of Christ. As much as we might like to forget that."
Jonestown Cited in Cultural References
Worm compost bin produces great garden, clear conscience
One writer's tale of life as a "worm mother"
by Rachel Hutton, citypages.com, 07 July 2009
About once a week, I toss whatever food scraps I've collected into a plastic bin in my kitchen, and in less than a month they disappear. That's because the bin contains hundreds of red wriggler worms, which eat the food and convert it to "castings," which is a nice way of saying worm poop.… That is, until the day, a few months back, when I shuffled, bleary-eyed, toward the kitchen and noticed an odd, squiggly pattern on the hardwood floor. Fortunately (I was barefoot), I didn't enter the room before realizing that the squiggles were actually the carcasses of hundreds of dehydrated worms.… (The problem with worms is that they can't tell you there's a problem until they're dead.) They'd expressed their displeasure by embarking on a suicidal exodus in search of dirtier pastures. And I was left with an annelid Jonestown.
Polo Massacre Makes Horses With Broken Legs Seem Quaint
by Dashiell Bennett, Deadspin, 20 April 2009
A friendly polo match in Florida turned in an equine Jonestown on Sunday, when 21 horses suddenly dropped dead due to a mysterious "toxin" just as play was about to begin. Yikes.
Eaglesmith surprised biting religious references haven't sparked sermons
by Brian Kelly, The Sault Star, Sault Ste. Marie, Ontario, June 2009
Fred Eaglesmith is preaching to the non-believers.

The alternative country singer wanted to cut an album for this particular audience for years. Tinderbox, released in 2008, is his long-planned-for effort.

Struggling with your faith? Wonder if really there is an Almighty power? Eaglesmith is walking the same path in the album's 18 songs.

"I want to make a record for people who are struggling with any kind of belief," he said during a recent telephone interview from Port Dover, Ont.

"I'm not trying to get any message out. But I have compassion for them. I'm just saying that we might be the real religion – us who have questions. We might be the real guys. The only answer is there are no answers. That might be the message."

Eaglesmith wanted his disc to sound "a little Jonestown," a reference to the mass suicide of more than 900 members of the Peoples Temple cult in 1978. "I wanted it to sound like everybody was in, but when you listen closely to it you realize they're not in," said Eaglesmith of the characters brought to life on his album. "Everybody's doubting. I wanted it to be like that. I wanted it to sound like that."
NYT: Duke lacrosse players killed Meredith Kercher
by Ann Coulter, WorldNetDaily, Washington, DC, 17 June 2009
Whether it is Mahmoud Ahmadinejad, the Weather Underground, Central Park rapists, Mumia Abu-Jamal, Jim Jones and the Peoples Temple, welfare recipients, Palestinian terrorists, murderers, abortionists, strippers or common criminals – liberals always take the side of the enemies of civilization against civilization.

In the view of the New York Times, every criminal trial is a shocking miscarriage of justice – except the ones that actually are shocking miscarriages of justice.
Videos of the Day: Is Gordon Brown a Devalued PM? Who is Tim Geithner's CEO?
by Michael C. Moynihan, Reason Online, Los Angeles, California, 25 March 2009
As a frequent reader of British MEP Daniel Hannan's Telegraph blog, I was happy to see his thundering denunciation of Gordon Brown afforded the full Drudge treatment here in the United States. Compare Hannan's ruthless interrogation of Brown to this clip of Rep. Maxine Waters (D-Jonestown), questioning Treasury Secretary Tim Geithner about his current "CEO's" ties to Goldman Sachs, that company's plot to sell crack to her constituents, fund the Contras, and fake another moon landing.
There Are Fates Worse Than Bonuses
by David Harsanyi, Town Hall, Washington, DC, 18 March 2009
Here's an idea: If you stop nationalizing banks, there will be no need to engage in phony-baloney indignation over bonus payments anymore.

This cockamamie populism in Washington really hit its stride when Sen. Charles Grassley, R-Iowa, suggested that AIG execs who earned bonuses should "follow the Japanese example and come before the American people and take that deep bow and say, 'I'm sorry,' and then either do one of two things: resign or go commit suicide." C'mon. If suicide were a proper penalty for piddling away taxpayer dollars, the National Mall would look just like Jonestown – after refreshments.
Rebel voices being shaped amid chaos, smoke screens
Editorial, Press & Sun-Bulletin, Binghamton, NY, 15 March 2009
The plight of the [Republican] party of Lincoln and Eisenhower was never more apparent for all to see than it was a couple of weekends ago when a gaggle of young ultraconservatives united under the banner of something called the Conservative Political Action Conference met in Washington, D.C., to have their fantasies reaffirmed by their spiritual leaders.

The Times reporter who covered the event graciously called it a Woodstock for young conservatives. Jonestown would have been a more accurate description.
10 Places Not to Yell: "Thom Yorke Is Retiring" (He's Not)
by Andrea Chalupa, Huffington Post, New York, NY, 16 February 2009,
…Bonnaroo [Music and arts festival]: hose people paid a lot of money and made a lot of effort to locate Manchester, Tennessee and live there for four days like Nature Boy. Not only would the fake-news be heartbreaking, it could turn the massive music fest into the next Jonestown. Icky!
Originally posted on July 25th, 2013.
Last modified on December 26th, 2022.