Judy Bebelaar was a creative writing teacher at Opportunity High in San Francisco, which a number of young people from Peoples Temple attended. She and Ron Cabral are writing a book which about the children of Peoples Temple whom they knew. Along with the newspaper lists of those who died, she had savedschool anthologies which contain several poems written by her former students from the church.
The first poem is by Willieater Thomas, a young woman who worked in Jonestown's bakery and gardens during her 15 months in Guyana. Ms. Bebelaar describes Willie "as a good student, a good writer. She was quiet and serious and full of compassion. Her poems are evidence of that."
The last two poems are by Amondo Griffith, who worked on construction projects in Jonestown. Mondo, as he was nicknamed, played on Opportunity High's baseball team and is profiled here.
Two poems by Joyce Polk Brown appeared here in last year's jonestown report.
Judy Bebelaar can be reached at judy@judybebelaar.com.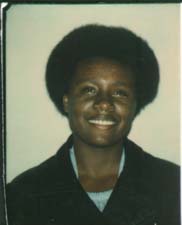 Somebody Tell Me
Young, old, poor and black
Shot, burned, killed, beaten,
For what reason?
Our dark skin?
Prejudice
Please help
They're laying down a little black child…
Who killed that little boy?
Somebody tell me
Who killed him?
                                                Willieater Thomas
The Dark
I was sitting in the dark
not waiting for dark
the dark is like no sound around
it's quiet
very quiet
once in a while
I look up and down and all around
to make sure I am by myself
I do not like anybody to see
me talk to myself
because I might say
the wrong thing.

                                                Amondo Griffith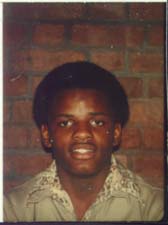 Feeling – can you feel?
Can I feel?
Yes I can feel.
I can feel the tree right beside me.
I can feel my hand on my face.
Is this the feeling you are talking about?
Or is it the feeling that we have within?
Is that the feeling you are talking about –
Feeling for people like my mom or dad or sister?
Do you mean feeling for all people?
I get the point – starving people.
Not just one race, but all of them.
Now I got the feeling.
The feeling is love.
                                                Amondo Griffith
Originally posted on July 25th, 2013.
Last modified on February 11th, 2014.