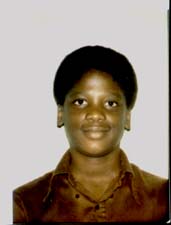 Eric was a delightful and by far the most challenging student in my classroom. My focus on these preschoolers was to teach them to think first. Eric was a child of action, who found himself in a chair to "think about" the action that put him there many, many times. Sometimes he would react in anger, other times sullenness or – as often as not – silliness, counting on his charm to get him out of trouble.
After many exhausting months, he commented, "See what I didn't do, 'cause I didn't think to think it first." I felt I was finally getting through. Then a short time later he said, "Thinking gets too long." It was pointed out that he was spending more time in the chair, thinking about why he didn't get to do what he wanted, than if he had stopped and thought about it first. He exploded – "I'm mad" – and he acted out. When I asked him what he was mad about, he replied, "That boy that forgot to think it first." His answer surprised me. It was a long learning process, but he had finally realized he could not count on his charm, and found delight in figuring out "a bestis" way.
My son Kevin and Eric were best "classroom friends." They lived over thirty miles apart. Had they lived closer together, they would have been "best all time friends" – their words – "'cause we could play together all the time." In the classroom they played and worked together on their projects of building forts, airplanes, trains, cars, with milk crates, planks and building blocks, then becoming the people who managed that world.
First on Kevin's birthday party list was Eric. The day of the party, Kevin stood by the window watching for Eric to arrive, although his other guests were already there. He knew that Eric had to come a long way, but explained that he "couldn't have a party if Eric didn't get to come." That is how we both remember Eric. The party didn't start until he was there.
(Della Arms can be reached at dellaarms@cox.net.)
Originally posted on July 25th, 2013.
Last modified on February 11th, 2014.