Maybe some of you haven't noticed – I hadn't – but the Alternative Considerations website has added a feature that allows you to leave a remembrance thought about a loved one, friend or someone you knew who died in Jonestown. When I recently accessed the list of those who had died, it had been revised, with much more cross-referencing of names. There were many people in Jonestown who were known by different last names or nicknames, and the listings now include those other names.
In addition to a picture or two – usually a Temple membership photo or a passport picture – there is a feature that lets you write in a few words or a paragraph about the person. Your remembrance will be posted with or without your name and with or without your email address, as you choose. You only need an email address to post your remembrance.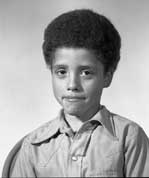 It's a nice feature. I posted for several people and add more as I go on now and then. It felt particularly nice to be able to post a remembrance of my son Danny, a boy with more energy than he knew how to handle. What I left was:
"Our son. Energetic, curious, eager, always a smile. Mischievous at times. sense of humor. Quick learner and usually thinking of things for others. Loose curly natural. Just a great kid… I only wish he had had the opportunity to grow to adulthood. "
To post your remembrance, go to the death list, find the name of the person you wish to remember, and click on it. Underneath the photo(s) is a green prompt that says "Submit Remembrances." Use it. The folks deserve it.
– Don Beck
Originally posted on July 25th, 2013.
Last modified on October 18th, 2018.