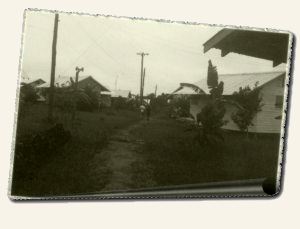 Over the years, the Peoples Temple audiotape which has been the subject of greatest interest – from researchers, documentarians and curiosity-seekers – is the FBI-designated Q 042, better known as "the death tape." While some listeners question elements of the tape's authenticity, there is little debate about the voices on the recording and the circumstances under which it was made.
Much more mysterious is tape Q 875, found along with the hundreds of others at Jonestown. There was apparently nothing special about the location of the tape, or any differences in appearance to distinguish it from the others, or anything else. It was just there. As opposed to all the other tapes, though, this is the only tape made after the deaths.
Q 875 consists of four broadcast news stories recorded off the air on November 19, 1978, all concerning the deaths of Congressman Leo Ryan and members of his party "last night" at the Port Kaituma airstrip in Guyana. Two of the broadcasts are of Guyanese origin, and two are American, including an ABC broadcast.
The transcript of the tape is located here.
The jonestown report published an analysis of this tape two years ago, but the questions we raised at that time still linger. In an effort to determine whether anyone else could make sense of the tape – and answer these questions – we asked a number of people to offer their own perspectives. The seven articles we received in response follow:
Originally posted on July 25th, 2013.
Last modified on March 2nd, 2020.