I am a playwright looking for information about what life was like for adolescents, especially young people who were gay or bisexual, in Peoples Temple and Jonestown. Dark Matter, the working title of my play, is a work of fiction, but I want it to be as accurate as I can make it. It seems the more I read about Jonestown and talk to the people involved, the more I realize how much there is yet to be learned. I want to do the story justice.
Set at Cornell University in 1982, Dark Matter is a traditional two-act play about a young man, Mundy Gato, working on his doctorate in astronomy. Mundy's doing fine in school until the anniversary of the Jonestown Massacre approaches. Then he starts having nightmares, intrusive memories, and flashbacks.
Mundy hasn't told anyone at Cornell that he is a Jonestown survivor.
Recognizing that he is a fictional character, I have placed Mundy in conversations I've learned about, such as Vernon Gosney and Monica Bagby's plan to leave with Congressman Ryan. Mundy leaves with Ryan's party but, like others, is shot during the ambush. Also like others, he left behind family members who died at Jonestown.
Despite Mundy's best efforts at putting the experience behind him, Jonestown maintains a strong hold on his psyche. He realizes he can't keep Jonestown a secret from everyone, but has already experienced rejection after telling friends about his involvement with the Temple. Mundy's dilemma is how much to share and who he can trust. He is also afraid that if he opens the floodgates of his memories about Jonestown, he will become so incapacitated that he won't be able to go on with school.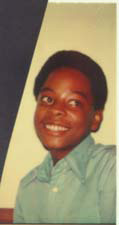 The character is based very loosely on real-life member Keith Wade, a friend of Vernon and Monica. Keith actually was in on their discussions about leaving Jonestown, but ultimately did not join the "defectors" on November 18th, and died with the others at Jonestown. I hope to capture a sense of what Keith's life might have been, had he survived, to help audiences understand the larger losses.
I'd also like to learn more about Tommy Bogue, the young man who led some children into the jungle during the ambush, and all survived.
In doing background for my character, I decided that Mundy joined the Temple in 1973 with his mother and siblings when he was 12 years old. For the next five years, Mundy and his family lived communally in San Francisco and then in Jonestown.
What I would like to ask former Temple members and relatives who read this report is for your recollections of what it was like for Temple youths: how did adolescents date, experiment with sex, and form friendships. I'd like to know what it was like for a young gay person growing up in the Temple communes. Would Mundy, who is bisexual, be easy with his sexuality, or would he have hang-ups and fears? How would the Jonestown community have treated him?
I'd also like to know about the Jonestown School. Would Mundy have been adequately prepared to enter a highly competitive university such as M.I.T., Harvard, or Cornell and study physics?
I'd love to hear from people who have recollections of growing up in the Peoples Temple. Stories about Keith Wade, Tommy Bogue, or any of the young people who were punished for trying to escape Jonestown would be invaluable.
I'd greatly appreciate any thoughts about being lesbian, gay, bisexual, or transgendered in the Temple, and any insights about LGBT life after Peoples Temple.
I'd also like to learn about opportunities in the Peoples Temple and Jonestown for more informal learning from mentors or independent reading and study. For example, would there have been an opportunity for stargazing at night?
Thank you to all of you for sharing your experiences and stories so openly.
(Anna Wisniewski is a freelance writer and psychiatric nurse living on Cudjoe Key in the Florida Keys with her wife and three Abyssinian cats. Under the creative and incredibly supportive tutelage of the writing and theatre communities in Key West, she's had feature articles, poetry, and fiction published, and a staged reading of a prior play. She may be reached at kwanna@bellsouth.net or at 305-395-0108.)
Originally posted on July 25th, 2013.
Last modified on March 7th, 2014.