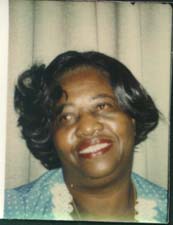 The "Alternative Considerations of Jonestown and Peoples Temple" website has undergone significant changes and additions within the last year. It has also benefited from the help of many people who have donated their time and talents to make the site even more comprehensive.
Among the most important changes:
We recognize that we would not have made the progress of the last year without the assistance of numerous people, and we would like to thank: Liz Parker for her work in designing and maintaining our site; Josef Dieckman for his research into the Temple's radio communications, including contacts with ham radio operators and the FCC, an extensive resource which will be added in coming months; Michael Bellefountaine, Seriina Covarrubias and Paul VanDeCarr for assistance in transcribing (and in Paul's case, translating) Jonestown tapes; Michael Bellefountaine (again) for typing the journals of Temple member Edith Roller, another extensive resource which will be uploaded in coming months; and Laura Efrein Kahalas for agreeing to let us archive her research on Jonestown.com.
We also thank the scores of people who have written in to correct various errors, especially those on the death list. We cannot emphasize how much we encourage these contacts. One of the founding goals of this website was to give names and to restore humanity to those people who died in Jonestown, and we can do that only through the help of the relatives and friends of the Jonestown dead to ensure accuracy and precision. This is even more important, now that we have added biographical information to accompany the names.
Rebecca Moore & Fielding M. McGehee III
Originally posted on July 25th, 2013.
Last modified on October 18th, 2018.