Since the events of November 18, 1978 claimed the lives of 918 people, more than a score of people with substantial knowledge of Peoples Temple and Jonestown have died, taking with them their unique perspectives and pieces of the truth. We know of two such deaths in the last 12 months:
Reporter John Jacobs died of cancer in Davis, California in May. The Sacramento Bee political columnist had covered Peoples Temple during the 1970's when he worked for the San Francisco Examiner. He was the co-author with Tim Reiterman of Raven, the most definitive biography of Jim Jones published to date.
Guyanese forensic pathologist Leslie Mootoo died in the country's capital of Georgetown in February. The only Guyana doctor known to have traveled to Jonestown after the deaths in November 1978, Dr. Mootoo made cursory examinations of 200 bodies, and claimed that at least 70 of them showed signs of injection. The observation led him to conclude that, with few exceptions, the people of Jonestown were murdered.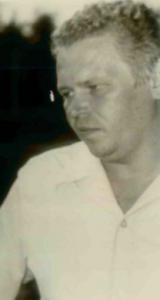 We have an unconfirmed report that former Soviet Embassy official Feodor Timofeyev died earlier this year (2000). Members of the Jonestown community met with the Soviet official on several occasions in 1978 to discuss the possibility of relocating the group to the Soviet Union. Mr. Timofeyev's visit to Jonestown in October 1978 – and the glowing praise he delivered there – gave the group hope of escaping its enemies in the U.S. once and for all.
Originally posted on July 25th, 2013.
Last modified on October 25th, 2021.