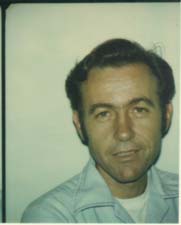 I lived in Redding, California, the same town as Gene and Phyllis Chaikin, in the early 70s, when Gene was the County District Attorney. It was a quiet little sleepy river town then. I met Gene through a friend who had taken a transcendental meditation course with him. I was looking for someone to guide me through the TM learning process, so I gave him a call. During the time that I spent with him learning all about TM, we became good friends. A lovelier man I had never met. Through the following years we spent a lot of time together, dinners at their home, babysitting the boys, hikes, picnics, and long hours of conversation.
Gene was a brilliant man, and his wife Phyllis was his match in many ways. She was a slip of a girl, soft spoken, and her world was Gene and her two children. I remember, during a raft trip we took down the Trinity River, their raft overturned, and the children were carried away by the current. Without hesitation, Phyllis dove in and swam to their rescue. She was also a gourmet cook, and I had many wonderful meals at their home.
One day they told me that they had met this charismatic man at a church service in Ukiah, California. They could not say enough about Jim Jones, and soon were attending his services regularly. They offered to take me with them, but I declined, as I had my own church, and wasn't really interested. Soon they were spending more and more time in Ukiah, until they finally told me that they were selling everything and moving to Peoples Temple.
Months went by, and I didn't hear from them. I decided to take a trip to Ukiah to check out Peoples Temple, and to make sure that my friends were all right. As I drove up the road to the entrance, I noticed how lovely the hillside and the grasslands were. I remember thinking, "Yes, I can see why they would like living here."
As I approached the gate, however, I noticed there was a guard. Pulling up alongside him, I rolled down the window and asked if I could pass through and visit with my friends Gene and Phyllis. He told me that I could not go past the gate without permission from someone inside the compound. I had driven a long distance to get there, so I asked if there was there any way that I could talk to one of the Chaikens. He went to a phone inside the small building, came out and told me to wait.
After fifteen minutes or so, I saw Phyllis coming down the road from the cluster of buildings inside the compound. I got out of my car as she approached and called to her. She came out the gate and embraced me. She looked thinner than usual, and was noticeably nervous. I asked her how she and Gene were, and she assured me they were happy and loved in their new community. I asked if I could go inside and see Gene and the children. With a nervous laugh, she said I would have to call ahead of time and make an appointment to visit with them, but she would tell them hello for me. That was pretty much all she had to say: she had to get back as she was helping prepare for the evening service. I gave her a hug, and watched her walk back up the driveway. That was the last time I saw her. Shortly after that, everyone went to Guyana.
When I heard about the horrible tragedy in Jonestown, my heart sank. I knew the family that I loved and respected was gone forever. Until this day, I think of them in their Redding home, filled with bouquets of flowers that Phyllis grew in her garden, good cooking smells, and the laughter of the two small children. That is how I remember them. They were good people. I will always miss them.
(Sandra Crane lives in Payson, Arizona.)
Originally posted on July 28th, 2013.
Last modified on December 12th, 2013.