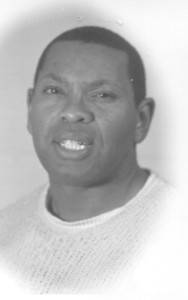 Dear Daddy;
I am still in disbelief years later that this tragedy occurred. I remember the last time I spoke to you was when you and Regina were on your way over to Guyana after my birthday in March 1978. I remember saying, "Don't work too hard in those fields." I was really being facetious, but those words will always haunt me. I should have said "I love you," but I was still angry about my graduation coat you did not get me. I was also angry that you were taking Regina over there and she did not want to go. Aunt Verdella thought that because she was 14 years old and pregnant, she should go to Guyana.
I cannot believe we lost you and almost a whole generation of children, I had to actually sit down finally this year to admit that the Jonestown tragedy was a part of my life I did not like to talk about.
But history almost repeated itself. I ran to a woman preacher who took me under her wing and ended up being a similar version of Jim Jones. God intervened, and after she and some of her members lied under oath and I almost received 23 years, God yet saved me again. Just like he did when Aunt Dorothy and I were scheduled to arrive in Guyana for Christmas 1978 after the birth of my daughter.
We didn't go to Guyana, of course. Instead, we spent December 1978 going to funerals – one after another – as the bodies were sent at different times. I don't know what happened and how it happened, because I know my family – Charles Wesley Williams, Sharon Denise Johnson, Verdella Duncan, Sonje Regina Duncan and her sweet four-month-old baby Ebony Latrice Duncan, and Betty Daniel and her children, Marcus Perkins, Maurice Perkins, and Steve Daniel III – would not knowingly drink a poison substance. And neither would you. How could so many of our family members leave us at the same time? I know how strong you all were.
I cannot say the same for my foster family, Tom and Sylvia Grubbs and the kids Kevan, Kelly and Clark. I remember, as a child living with them, that Jim's word was law in the house. I can also remember when Jim did those drills with the juice up in Ukiah. I never in a million years would have thought he was actually going to ever lace the drinks. We all would drink it because if members in Peoples Temple saw that you did not drink they would tell Jim and you would be brought up on Wednesday night catharsis. Looking back as a child I was so scared of Jim. Now I know why.
I know that you are all in the arms of God, so I need not worry about you but worry about my journey here on earth until the Lord calls me home to be with all of you including my brother, your son, Phillip who left here on December 10th, 2010. I miss all of you. Your mother, Emma Koountz (Granny) and your sisters the twins Rosetta and Veatta Koountz and your brother John Koountz. Cousin Melvin Johnson, probably is up in Heaven singing "Walk a mile in my shoes" as he did at Peoples Temple making everyone jump up out of their seats enjoying his beautiful voice.
Even typing this remembrance I get teary eyes. Tyrone Duncan and I are the only surviving ex-members living, as embarrassing as it may feel to me. I am a half a century old, and it all seems like yesterday to me. Reflecting back is cleansing but yet still painful, and I don't quite understand why it is after so many years.
May the spirit of the Lord continue to Bless us all we travel through these tumultuous times until we see you all again. I love you, Daddy!
Originally posted on July 28th, 2013.
Last modified on December 31st, 2020.