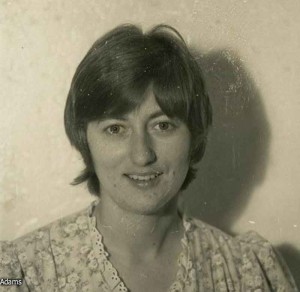 Paula Adams was a unique part of Jim Jones' inner circle in Peoples Temple. As long as I knew her, she always had a position close to Jim. Consistently, though, she was her own person. She was also one of the most "centered" people I knew in the Temple. I never saw her act in a superior way to any other person. No occasion would have persuaded her to be uncivil or anything but kind. This contrasted with many who ran to attend to Jim and his current need or whim. They would exhibit rudeness or dismissal as "necessary" since Jim wanted something. That was almost a universal trait. And, Jim, of course, thrived on the attention. Just as the others did, Paula would drop anything she was doing when Jim summoned her, but it wasn't with the frantic insistence – or sense of self-importance in the aftermath – that others showed. Instead, she had a confidence and maturity that manifested themselves in every aspect of her life.
Paula was articulate and inclusive. It was very clear that she was not interested in pomp and circumstance, or popularity contests. Jim seemed to allow that, and appreciated her dedication to the philosophy behind Peoples Temple.
Paula had a great gift of poetic and expressive language. I remember a conversation we had during a 24-hour boat ride from Georgetown into the Northwest District and Jonestown. She and I had the same amazement about the breathtaking experience of river travel, with birds flying in formation above us, with the scenes unfolding on the riverbanks ahead of us, and with Amerindians in their villages and in boats alongside us. We waved as we went by, and they would return the waves. We were in an idyllic spot, in the middle of the jungle. The calmness touched your inner core. Many of us in the Temple in Guyana didn't stop to look at the natural and wonderful parts of the forest around us, to "smell the roses." But Paula did.
* * * * *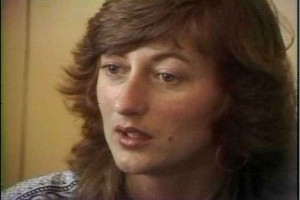 When Paula joined Peoples Temple, she was married to a wonderful man. Her husband had that same depth. He was a dedicated and hard-working member, but – like Paula – never needed to contribute to the urgency that characterized so many of our actions. They separated during their time in San Francisco.
Paula had become an early emissary from Peoples Temple to Guyana. She and a handful of others were the first Temple members to go down to begin the process of building the community, and she worked closely with the Guyanese government to move the process along.
Paula soon found that the path she had chosen in Guyana was a very difficult one to follow. Early on, she fell in love with Laurence Mann, the Guyanese ambassador to the United States. For the next several years, she had to continually prove her allegiance to Jim, while maintaining her other relationship. Jim obviously sanctioned the liaison – which is surprising enough – but somehow Paula was able to hide the depths of her commitment to her lover even while making Jim feel that he was the man who was really in charge. Both of these men had tremendous egos, and the tug-of-war never ended. Certainly, she walked a tightrope every day.
Paula was in Georgetown on November 18, 1978 and survived the horror of the deaths that day. A few days later, she participated in an interview that was broadcast around the world by the international press. She articulately and courageously shared her thoughts on what had happened. No one anywhere wanted to hear any positive thought about Jim Jones or Peoples Temple, but in the maelstrom of black rumors and even blacker reality, she was able to calmly express that a great dream had gone up in smoke, and that many parts of the dream were wonderful. She didn't belabor it, but she held her own in this very difficult conversation. That was who she was – practical, frank, kind, wise.
When Paula eventually returned from Guyana, she took a different path than I did. She married her Guyanese partner, had a child with him, and lived on the East Coast, far away from Temple memories. But her relationship with Mann had always been tumultuous – she was psychologically, if not physically abused – and within a few years, they had separated. Sometime afterwards, he came to her apartment, shot her and their child, and then killed himself. As brave as she had been through all of the difficult maneuvering between Jim and her lover, she had really chosen two disturbed and selfish men, neither of whom would let her be Paula. They each wanted a piece of her, and wanted to own her.
As with all of the survivors, Paula's life turned unimaginably tragic on November 18, 1978. Unlike many of the rest of us, though, her life never escaped it, and remained hazardous and full of grief until her own violent end.
(Laura Johnston Kohl, who had lived in Jonestown but was working in Georgetown on 18 November, died on 19 November 2019 after a long battle with cancer. She was 72. Her writings for this website appear here.)
(The website for Laura's book Jonestown Survivor is here. It was reviewed by The WriteEdge Bookshelf, a project of the WordPress website for book aficionados (also available here). Her blog on her site includes a number of articles, including A Gathering of Peoples Temple Survivors, Grief, and Going Home Again.
(Laura was also interviewed for a podcast from November 2011 that appears here (scroll down to Baycast #2; program begins after 30 seconds of intro music).)
Originally posted on July 28th, 2013.
Last modified on December 28th, 2021.