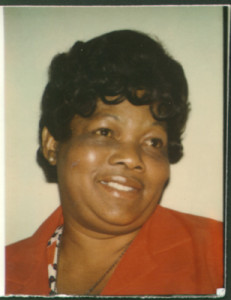 My mother Mary Rodgers was a humble, loving, giving, and caring person, the most selfless woman you could ever hope to meet. She would give anyone her last and never expected anything in return. She was also the world's greatest cook.
Mary loved people, but she loved her children more than anything on this earth. Family was everything to her. In our early days in Louisiana, she often went without so that her kids could have what we needed and even some of the things we just wanted. She came to California to give her children a better life, and worked two jobs to take care of her family.
My greatest memory of her was watching her watch her favorite sport and pastime: wrestling. She would get so involved that she would come back home and try the moves on my little brother, Garry Dartez "Poncho" Johnson. Poncho would always let her win. I truly believe her spirit and love for wrestling lives on in two of my grandchildren, who seem to have inherited her wrestling gene.
To this day, people back home in Louisiana talk about Mary's gentle spirit, her love of life, and that beautiful big smile that could light up any room or situation. She always found the good in everything.
* * * * *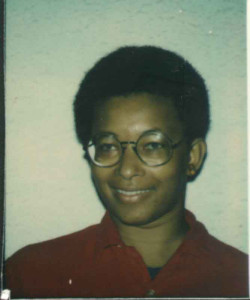 My sister Irra Jean Johnson was my only sister. She was a kind, soft-hearted person. In all her years on earth she never got angry, or if she did, no one saw it. She always said life is too short to live one second being angry. She had so much of our mother in her, it was as though she had her same spirit and soul. She dedicated her life to helping others, which was why she got into the medical profession.
Irra was an extremely great baker who made amazing pies and cakes. Every holiday she was in charge of the desserts.
My fondest memory of Irra was when she gave birth to her only child, my nephew, Derek Damone Johnson. That was the happiest I ever saw her. She vowed to protect him and love him forever.
* * * * *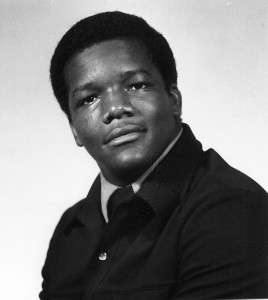 Garry Dartez Johnson, better known to all as Poncho, was my baby brother. He was always there when you needed him, and he would do anything asked of him with no hesitation. Even when Poncho was a little boy, you could tell he was going to be special. He was wise beyond his years. He was a loving and kind individual, and had such a love for life.
Poncho was a free spirit. I knew his future would hold big things. He was destined for greatness. I admired him and he me. I tried to instill in him the importance of an education and how he must do well in school. As long as he got good grades, I always gave him money for the movies and pocket change. I wish I had given more of my time than my money, because truly that's what he wanted, and that truly is my biggest regret.
My fondest memory of Poncho is when he would skip school to come hang out with me at my job. I was a bus driver so he would just ride with me the entire day. I did at least make him do school work while he was riding. He would just hum all day. All my coworkers loved him, like he was their little brother too.
(Bennett Rodgers can be reached at erickaharden@gmail.com.)
Originally posted on July 28th, 2013.
Last modified on November 14th, 2013.