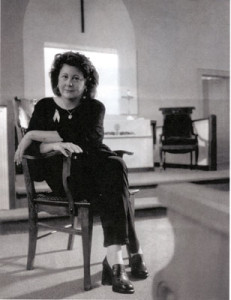 The "Articles" section for this year's edition of the jonestown report is dedicated to the memory of Rev. Dr. Karen Stroup, who died on January 21, 2012 at the age of 54. Karen was a minister in the Disciples of Christ, a professor in religion and psychology, and a regular contributor to the jonestown report. This page of the report was where she found her home with us, and where her voice will be missed both this year and in the future. Her past writings are located here; the list of articles that she expressed an interest in writing is now part of our collection of story ideas that have yet to be explored.
Drinking the Kool-Aid, 2012

Excavating Usefulness and Truth: Jim Jones' Treatment of the Bible and the News, by Kristian Klippenstein
Music as an Expression of Freedom in the Political Theology of Jim Jones and Peoples Temple, by John Brackett
Expenditures by Peoples Temple in Guyana, by Don Beck
Green Berets and the Black Hole: Examining John Judge's Jonestown Conspiracy, by Chris Knight-Griffin
Laying Down the Burden, by James L. Knoll, IV, MD
Coerced Suicide: The Jonestown Deaths, Suicide Bombings, and Beyond, by Adam Lankford, Ph.D.
Revolutionary Suicide – Romantic Myth or Modern Reality?, by Michael Haag, Ph.D.
Was death in Jonestown inevitable? What if Congressman Ryan had stayed at home?, by Shawn Sutherland
The Courage of Dissent, by Bonnie Yates
The Fine Line between Jim Jones and Colin Powell, by Cheryl Ann Seminara, Ph.D.
Jim Jones and Narcissistic Personality Disorder (NDP), by Professor Gary Maynard

Undue Influence, by Patrick O'Reilly, Ph.D.
The Modus Operandi of Modern Religious Movements, by Rebecca-Jayne Virgen
Sex, Gender and Female Empowerment: Recovering a Positive Perspective on Jonestown, by Caroline Capute
Living Memory, by Edward Cromarty
Jonestown's Lessons for the 21st Century, by Tim Lisagor
From Norway to Guyana: A Writer's Journey, by Pernille Borud
Articles by E. Black

Laying The Body Down: Total Commitment and Sacrifice to The Cause in the Peace Mission and Peoples Temple

The "Other" Jim Jones: Rabbi David Hill, House of Israel, and Black American Religion in the Age of Peoples Temple, by Nishani Frazier
Carlton B. Goodlett: Champion of the People?, by James Lance Taylor

This section was edited by Rikke Wettendorff.
Originally posted on July 28th, 2013.
Last modified on December 20th, 2022.