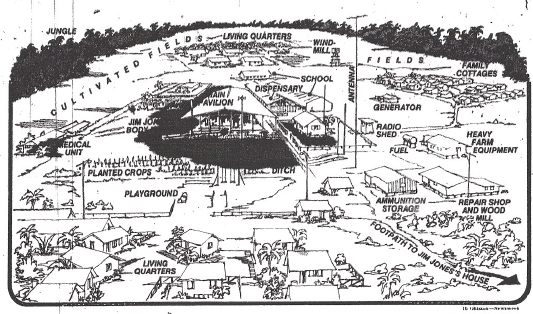 Note: Darkened areas around pavilion and medical unit indicate location of bodies.
Newsweek Magazine, Volume XCII, no. 23, Dec. 4, 1978, p. 62.
Reprinted from The Assassination of Representative Leo J. Ryan and the Jonestown, Guyana Tragedy, Committee on Foreign Affairs, U.S. House of Representatives (May 15, 1979), p. 421.
Originally posted on June 15th, 2013.
Last modified on February 12th, 2021.