the jonestown report, November 2013, Volume 15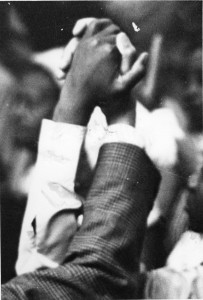 1.       The End of the jonestown report
2.       Jonestown Memorial News
3.       Special Section: Jonestown 35 Years Later
4.       the jonestown report 15, Personal Reflections
5.       Remembrances
6.       the jonestown report 15, Articles
7.       Commentaries & Perspectives
8.       Peoples Temple in the Arts
9.       Peoples Temple in the News
10.       Reports and Updates
11.       Obituaries
12.       the jonestown report list
the jonestown report is an annual report on the state of academic, artistic and personal research regarding Peoples Temple and the life and death of the Jonestown community. While this is the final edition in this format, we will have a successor publication. If you would like to submit an article, reflection or remembrance for future publication, please contact the editor. All queries will be considered.
Originally posted on October 6th, 2013.
Last modified on October 11th, 2018.