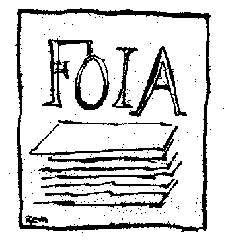 [Editor's note: Ther information in this article was superseded by the collapse of Wikileaks, reported in late 2022. We have not deleted this page or the Wikileaks URLs on it, however, in the hope than another online resource will emerge to restore what is currently unavailable.]
The State Department has released thousands of cables covering the year 1978 – including communications back and forth between Washington D.C. and Georgetown, Guyana in the aftermath of the deaths in Jonestown – but the online availability of them wasn't widely known until the Wikileaks site uploaded them.
The cables were released in March 2014 as part of a standard declassification process of government records which are more than 35 years old. Even so, the release is not a complete one. Moreover, navigating through the available records requires patience, ingenuity, and understanding of several caveats.
The bulk of the records concerning the assassination of Congressman Leo Ryan and the deaths in Jonestown are available at https://wikileaks.org/plusd/?qproject%5B%5D=fp&q=Jonestown#result. The 333 documents are arranged in chronological order, beginning with the 20 or so cables dating before November 18, mainly "W/W" – or "whereabouts and welfare" – queries of several Jonestown residents.
The searches can be narrowed by including additional words in the keyword field, such as "Ryan," or "Jones," or "suicide."
The caveats include these:
The records are only from 1978. Records from 1979 and afterwards have either not yet been released, or have not been uploaded by Wikileaks.
The records include only what the requester places in the keyword field. If, for example, you were searching for an account of what happened to Congressman Leo Ryan at the Port Kaituma airstrip, the responsive documents wouldn't necessarily appear in this listing, since many do not include the word "Jonestown," such as the one at https://search.wikileaks.org/plusd/cables/1978GEORGE03778_d.html (click on the "raw content" tab for the complete cable text). A search for this information might be more successful by including the words "Ryan" and "Kaituma" in the keyword field.
Many records – especially those on survivors – continue to be withheld, likely under privacy exemptions of the Freedom of Information Act.
Many records – especially those created in the days immediately following the deaths – contain scores of misspellings. Searches for specific people may be more successful if you do separate searches for variant spellings of their names.
Responding to a Freedom of Information Act request in 1980, the State Department eventually released more than 5000 pages on microfilm to the managers of this website, although many included numerous blackouts of exempted material. For the most part, the pages released in 2014 lift those exemptions. On the flip side, this website estimates the total release of material to be between 1500 and 2000 pages, significantly less that half of the State Department's complete record.
Originally posted on October 27th, 2015.
Last modified on December 29th, 2022.