Articles by David Mihalyfy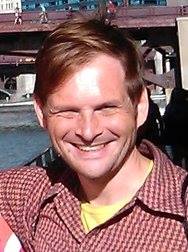 David Mihalyfy is a Lecturer at the School of the Art Institute of Chicago (SAIC) and a Ph.D. candidate in the History of Christianity at the University of Chicago. His academic interests include biblical interpretation, new religious movements, and sexual subcultures. Besides the jonestown report, his work has appeared in Religion Dispatches, Sightings, Inside Higher Ed, Jacobin, and Counterpunch, and has received coverage in the Dish and blogs of the Chronicle of Higher Education and the National Review. His CV is here.
Mr. Mihalyfy may be reached here.
NRM Teaching Challenges: Reflections on Combatting Dehumanization (2015)
Last modified on January 7th, 2017.