(Elizabeth Larson is a reporter for the Lake County News. She may be contacted at elarson@lakeconews.com. Follow her on Twitter, @ERLarson, or Lake County News, @LakeCoNews.)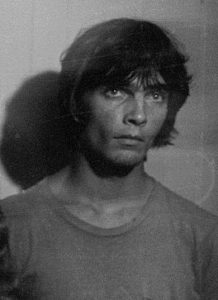 LUCERNE, Calif. – Late on the night of Sunday, Nov. 9, 2014, residents around the Northshore town of Lucerne heard several loud gunshots.
Moments before, Lake County Sheriff's Sgt. Gary Frace and Deputy Victor Rico had arrived at the 16th Avenue home that 56-year-old Christopher Keith O'Neal shared with his wife.
Frace and Rico had been dispatched to the residence on the report that O'Neal was assaulting his wife during a domestic disturbance.
The deputies later would tell investigators that O'Neal had emerged from the home with a large kitchen knife, charging them in the home's front yard.
Both deputies drew their weapons and shot a total of 10 rounds. O'Neal's autopsy would reveal that he was struck a total of seven times – twice in the leg and five times in the chest.
Neither Rico, who was a brand new deputy just two months on the job, nor Frace – with the Lake County Sheriff's Office since 2006 – had been involved in such a shooting incident previously, Lt. Steve Brooks confirmed to Lake County News.
However, on Oct. 17, 1997, O'Neal had been in another confrontation with sheriff's deputies, according to court records.
In that incident, which occurred in downtown Upper Lake, O'Neal confronted deputies – also with a knife, according to District Attorney Don Anderson.
Anderson said deputies pepper sprayed O'Neal before taking him into custody.
O'Neal subsequently was charged with a misdemeanor – exhibiting a deadly weapon other than a firearm. The charge was dropped in early November 1997.
The District Attorney's Office, which is tasked with investigating officer-involved shootings under Lake County's critical incident protocol, has determined that Frace and Rico were fully justified in shooting O'Neal.
Anderson's investigators also have concluded that O'Neal may have intended a "suicide by cop." What's still unclear is why.
Toxicology tests conducted on O'Neal as part of his autopsy revealed an extremely high blood alcohol level – 0.34 percent, more than four times the legal driving limit.
O'Neal's wife also has told investigators that this was the first time her husband had ever been violent toward her.
While authorities are left to guess at what O'Neal's motives may have been, and why he took the actions he did, a tragedy in his past – and that of the nation – may have guided his actions, whether he was cognizant of it or not.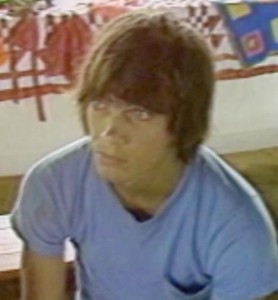 The tragedy in question: The November 1978 Jonestown Massacre in Guyana, where hundreds of people committed murder and suicide at the behest of their leader, Rev. Jim Jones, whose California ministry began in Ukiah some 13 years earlier.
The 36th anniversary of the massacre was nine days after the death of O'Neal.
O'Neal, his then-girlfriend and her family survived the massacre by hiding in the jungle for three days. The Guyanese Army would find them before they starved to death.
One of the survivors
Fielding McGehee III and his wife, Rebecca Moore, a professor of religious studies at San Diego State University, have dedicated themselves over the last several decades to documenting the Jonestown Massacre.
The couple make up The Jonestown Institute, http://jonestown.sdsu.edu/ , which has accumulated extensive information about the massacre and the people involved, including the names of all 918 people who died – either at Jonestown or in the associated shootout – as well as a list of survivors, which includes O'Neal.
For McGehee and Moore, there are deep personal ties to the massacre. Moore's two sisters – one of them who served as Jim Jones' wife the last ten years of her life – and a nephew who was Jim Jones' son died in Guyana.
Both McGehee and Moore come from journalism backgrounds – they met in school in Washington, DC – and after the massacre they went to work immediately trying to gather information. They also visited the site about six months afterward.
"We realized pretty soon that this was going to be kind of our calling," said McGehee.
In addition to running the institute – which went online in 1999 and offers an extensive repository of information on the subject – Moore has written several books about Jonestown.
They also championed efforts to get memorial plaques listing all 918 Jonestown victims placed at Evergreen Cemetery in Oakland. The cemetery is the site where 409 unclaimed and unidentified bodies of the Jonestown dead – mainly children –are buried in a mass grave.
Peoples Temple started in Indianapolis in the mid 1950s, McGehee explained. In the early 1960s, Jim Jones read an Esquire article about how that in the event of a nuclear holocaust, there was only one place in the US which would survive nuclear fallout – Ukiah.
So in 1965 Jones and 80 church members moved to the Ukiah area, setting up in a church east of town.
Later, Jones would establish two more churches in San Francisco and Los Angeles, placing his headquarters legally in San Francisco in 1975.
Most of the people from California who died at Jonestown were from either Los Angeles or San Francisco, McGehee said.
McGehee said that, based on the information he's collected on the individuals involved, O'Neal, at age 21, had gone to Guyana to be with his girlfriend, Brenda Parks and her family, who were from Ukiah.
"He's one of the saddest stories in some respects in Jonestown," said McGehee, adding, "Chris O'Neal went down because he was in love."
McGehee said the Parks family had a "pretty strong role" in Peoples Temple.
There were a lot of people in Jonestown to do the work, and Dale Parks – Brenda's brother – was there to make sure things worked well, McGehee said.
Dale Parks had a certain amount of authority, according to McGehee, and was one of three or four people who would stand up to Jim Jones in Jonestown, "which took a lot of guts."
In a statement O'Neal later gave to the Federal Bureau of Investigation, which McGehee obtained and shared with Lake County News, O'Neal said he arrived with Brenda Parks and several members of her family in April of 1978.
He told the FBI of terrible living conditions, bad food – consisting primarily of rice and gravy at each meal – and the requirement that Peoples Temple members – with the exception of those in Jones' inner circle – were forced to do hard physical labor.
O'Neal worked as an assistant bricklayer in the Jonestown brick factory, according to documents posted online by The Jonestown Institute.
There also was the presence of the Jonestown security force, a group of individuals who walked through the camp with rifles and shotguns, and even crossbows. This group, O'Neal told the FBI, "administered beatings to other Jonestown members for such infractions as not working or expressing displeasure with the unfavorable living conditions at Jonestown."
US Congressman Leo Ryan had been increasingly concerned about the Jonestown situation, with families of some of the members appealing to him for help in getting their loved ones to return home. Ryan and an entourage of press and relatives arrived at Jonestown on the evening of Nov. 17, 1978. During interviews with the congressman the morning of Nov. 18, O'Neal and the Parks family expressed their desire to return to the United States.
In video obtained by Lake County News, a young O'Neal, his light brown hair reaching to his shoulders, spoke directly to Jones, telling him he wanted to leave.
Jones gave his approval, telling O'Neal and the others that there would always be a place at Guyana for them.
Another video clip – also taken by NBC videographer Bob Brown, who would be shot to death at the Port Kaituma airstrip the following day – shows Jackie Speier, who at that time was an attorney on Ryan's staff, questioning Brenda Parks and O'Neal, who confirmed to Speier that they wanted to return to the United States.
In another shot, O'Neal is shown being questioned by Speier, sitting next to Jones on a bench.
"He looks like a deer in the headlights," in the NBC TV clips, McGehee said.
Later that day, 15 Jonestown defectors – including O'Neal and the Parks family – rode with Ryan's retinue to the jungle airstrip at Port Kaituma airport.
As O'Neal and the Parks family were boarding one of the aircraft that were to take the party back to Guyana's capital of Georgetown and then on to the United States, he saw a Jonestown tractor pulling a flatbed trailer arrive at the end of the airstrip. When the truck stopped, the men on the flatbed opened fire on the Ryan party with rifles.
McGehee said the attackers sent by Jones targeted Ryan and the reporters with Ryan's retinue. They didn't set out to shoot Temple members, and as they made their way walking down the airstrip, they would fatally shoot any of the wounded who were not Peoples Temple members.
However, despite not being targeted, Patricia Parks, Brenda Parks' mother, was fatally shot during the initial assault. O'Neal told the FBI that Patricia Parks was shot in the head and "her brains were blown all over the plane and himself."
He said the plane's passengers got down on the floor, and as soon as they were able, they ran into the jungle, where they stayed for three days.
During the shootout, Peoples Temple member Larry Layton, who had posed as a defector and accompanied the group to the airstrip, pulled out a gun and started shooting. McGehee said Dale Parks, Brenda's brother, had the presence of mind to act immediately, taking the gun away from Layton.
Violent ends
McGehee said he has had no information on O'Neal since the Jonestown Massacre. But that's not surprising.
"A lot of people just disappeared," going into hiding due to shame and shock, McGehee said.
The Parks family also has had a rough time in the years since, with Brenda Parks dying suddenly in 2013 at the age of 52.
McGehee suggested that, based on his experience following the stories of survivors, the troubles O'Neal had over the years suggested he had been impacted deeply, adding that O'Neal seemed like "a real victim of circumstance."
So when McGehee heard about O'Neal's death, and the manner of it, "I was not terribly surprised."
Among those who survived Jonestown, McGehee said, there has been a pattern of violent deaths.
Among the first of those deaths occurred in March 1979, when Mike Prokes – a former broadcaster who had acted as the Peoples Temple publicist – called several reporters to a hotel room in Modesto. Prokes read a statement about Jonestown and his belief that it represented "a symbol of the massive institutional failure of this country to meet the needs of its own citizens." He then excused himself to go into the bathroom, where he shot himself to death, according to McGehee.
Paula Adams, a member of Jim Jones' inner circle, survived Jonestown, and would later marry Laurence Mann, the Guyanese ambassador to the United States, and live in the Washington, DC area.
After they separated, Mann went to her apartment, shot her and their young son, and then himself, in October 1983, according to McGehee and accounts on The Jonestown Institute website.
In February 1984, Tyrone Mitchell, a former Temple member who lost several relatives – his parents, grandmother and five siblings – in the mass deaths, opened fire on a Los Angeles school, killing a 10-year-old girl, and wounding 11 other children and two adults, according to press accounts. When police later stormed Mitchell's home, they found him dead. He had shot himself.
"We really have a pretty strong trajectory of violence," said McGehee. "We also have just a lot of people who have had troubles with the law."
He said several children of Temple members are in prison, including the son of a Jonestown victim who is on California's death row, and a young Jonestown survivor who is currently serving a 110-prison sentence.
Originally posted on September 21st, 2016.
Last modified on January 8th, 2021.