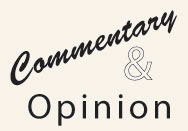 Historical accounts of life in Peoples Temple, and especially of the events in Jonestown, elicit strong opinion and analysis of what the Temple was, why people joined and stayed, where it succeeded and where it failed, and what went wrong at the end. This page serves as our newspaper op-ed page featuring essays which have a point of view.
Originally posted on October 19th, 2016.
Last modified on October 26th, 2016.