My mother is someone that maybe some of you know. Her name is Leslie Wagner Wilson, author of the book Slavery of Faith. But this is a story which I feel is not as impressive as the way that I perceive her. To me, my mother is a superhero, a spiritual warrior, someone who is the epitome of inner strength, dedication, resilience, and pure love. My mother is one of the most beautiful people I know, inside and out.
I am a child of Peoples Temple. My mother and father – Joseph Lafayette Wilson, whom everyone knew as Joe – were both members. I was born in Ukiah, which was a hub of Temple activity before the move to San Francisco, then Guyana.
The first example I had in life of my mother's love was when she looked in my eyes as a toddler, down in the jungles of Guyana in Jonestown, and made a decision to get me out of there. To save my life, not hers. Mine. And even though I was too young to comprehend such an act, it was still one of the most definitive moments of my life.
My mother wrapped me in a sheet on her back and escaped with nine other people just hours before the deaths of November 18 occurred. They made a 30-mile trek to civilization through the South American jungle.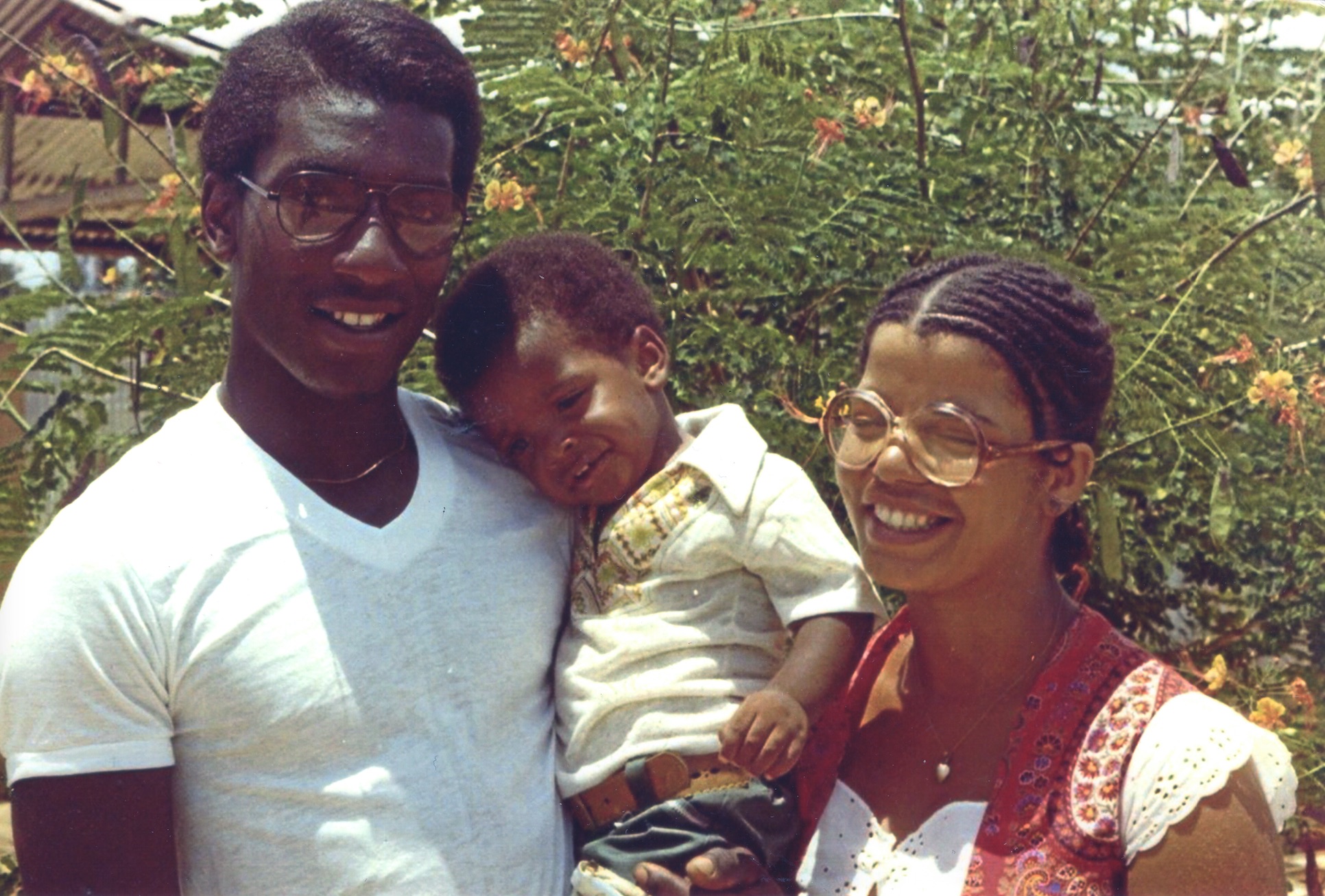 I was about ten years old when she told me this. I wanted to know how my dad died. Through tears she began a tale that blew my mind. She cried so hard it was obvious that telling this story was painful. I told her to stop. It hurt my heart to hear and see my mother cry. I stopped her and hugged her and told her not to cry. I never asked her about it again because I didn't ever want to see my mother cry like that. As a result, I didn't find out what my mother went through until I read her book. But her love is the reason I am alive today.
I've always been a troubled child, just really badly behaved. I've been expelled from almost every school I've been to. I even got kicked out of pre-school! My mom took off work to pick me up from school so many times, I can't count them. Then I turned 14 and went to juvenile hall. While in juvenile, I escaped, attacked a peace officer/juvenile employee, and made my situation in juvenile worse.
My mother moved to Atlanta, Georgia while I was in juvenile. It felt like she abandoned me. Little did I know that my mother had organized a letter-writing campaign, and had family and friends write letters to the judge on my behalf. When you attack a peace officer and you escape, you're pretty much going to California Youth Authority, which is basically prison for juveniles.
The day I was supposed to go to court in Sacramento, my mother was there, having traveled from Atlanta. She had a beautiful haircut, African dress, and a big bright reassuring smile. After several minutes of banter, the judge asked me if I wanted to stay in California to serve two years in California Youth Authority prison, or if I wanted to go to Atlanta with my mom. I chose the latter, and my mother took me to Atlanta.
While there, I took my mother through some of the same. Once I started a riot at a high school I attended. Another time it was a high-speed chase in which I rammed a cop car with a stolen car I was driving. But my mom came to get me each time and every time. I never was taken from my mother or put into foster care. She never gave up on me – ever – which I think a lot of parents would have done.
Later on, I shot some people. Terrible stuff. I got ten years in prison for it. I was seventeen, and I faced ten years in Georgia prison, a state that I was not from. My mother never abandoned me, even then. While she was very upset that I would do that as a child, she always stood by my side. Ten years later when I was released, my beautiful mother was at the prison's front gate, her arms wide open, tears in her eyes, that bright smile on her beautiful face. I ran into her arms, overcome with joy and relief. She flew me back home to California that day.
Once again, I messed up. I got a life sentence in California in 2011. Most people's family would have given up at that point certainly. I am here to tell you my mother did not. I feel as if I do not deserve my mother. She went through all this personal strife – the deaths of her husband, mother, sister, brother, niece and nephew in Jonestown – and here I am, shooting people, having high speed chases with police, and just being a heavier burden and still . . . my mother has my back.
Recently, while I've been back in prison – serving life this time – I have had almost no real support from my friends and family, with the exception of my queen, my mother. And it has been very difficult, very trying. Sometimes months passed before I get one piece of mail, one letter, usually that was from my ride-or-die mother.
Last month I went into a deep depression because it was becoming cold here in the Corcoran area. It was 33 degrees outside, and no heat was being pumped into the cells. I can't lie, I thought my mother had finally given up, something that is a constant fear for me. Then a corrections officer rolls a cart up to my door. He said, "Wilson, you got a package." I was so shocked I didn't know what to say. The c/o opened the box and started handing me sweatshirts, thermals, t-shirts, all sorts of clothes. Then he handed me food, coffee, hygiene materials . . . and I found out it was my mother who had sent this stuff, just when I needed it. Just when it felt as though she had finally given up, she sent me a package for $326. After the c/o walked away, I all but cried in gratitude. It just dawned on me that my mother is the most loving, dedicated, loyal, and strong person I know.
She has done so much for me, I couldn't begin to list it all. There's not enough room in this report to detail my mother's sacrifices and level of love for me and for others.
What I want you to do, though, is to think about your mother. Think of the sacrifices she made for you and her love for you. Please take a minute to meditate on it. I want you to appreciate your mother, even if she has transitioned or if she is still with us. I think we take people in our lives for granted. I urge you to stop and think and call your mother and tell her you love her.
Momma, I love you, Momma, for everything. For not giving up. For teaching me what love and family really are. And to all the rest of you in the community, I wish you all a positive, peaceful, and very blessed day. Peace.
(Jakari L. Wilson would appreciate receiving letters from readers of the jonestown report. Please contact Leslie Wagner-Wilson for his address.)
Originally posted on September 19th, 2017.
Last modified on October 16th, 2018.