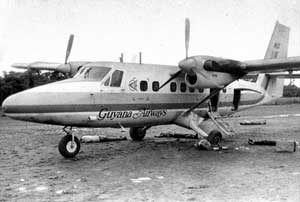 Americans are accustomed to thinking, or at least feeling, that Leo Ryan's trip to Jonestown in November 1978 was a defeat for the congressman. Commentaries on the video footage of the ambush at Port Kaituma never fail to mention that the California Democrat was murdered by Peoples Temple gunmen. Most documentaries about Jonestown include an image of Ryan that suggests abject failure: His head, like the rest of his corpse, is planted on the ground on the dusty airstrip.  No historians, journalists, and screenwriters have emerged to challenge the idea that Ryan was a beautiful loser at best and a naive son-of-a-bitch at worst.
I too thought Ryan had failed. I grew up in Ryan's district in the Peninsula in the early-to-mid-1970s and covered the Bay Area congressional delegation for the San Francisco Examiner and the Contra Costa Times in the late 1990s. Then I read books such as Raven by Tim Reiterman with John Jacobs and A Thousand Lives by Julia Scheeres. Buried within them was a statistic that jumped out at me: Ryan saved the lives of 25 people at Jonestown. Fourteen of the 15 defectors he led out of the jungle commune returned to the United States safely. Another 11 residents used his visit on the morning of the 18th to slip away.
Perhaps the conventional wisdom about Ryan was wrong. Certainly, members of Congress said as much. At a hearing of the House Committee on Foreign Affairs in May 1979, Rep. Cardiss Collins, an Illinois Democrat, said Ryan was the ultimate champion for civil rights for blacks. "He had gone there to see about the well-being of black people," she said. "We who are black owe very large debt of gratitude for his concern that our people were not living the life they had hoped for a while there. He gave his life so that they could know real freedom in this country." In November 1983, Congress posthumously bestowed a Congressional Gold Medal to Ryan, one of the nation's two highest civilian awards.
Off and on over the years, critics have trotted out another line of attack against Ryan: his trip precipitated the mass murder and suicides of November 18; if he had not disturbed the community, Jonestown would have endured. But this argument is little more than victim-blaming. It is like saying Dr. Martin Luther King's attempt to desegregate Birmingham, Alabama, in 1963 precipitated Bull Connor's order for his police to use fire hoses, billy clubs and dogs on student protesters. Like the students, Ryan was unarmed and attacked in an ambush rather than in a fair fight. And like Connor, Jones had trained his lieutenants to respond with overwhelming force; he had run suicide drills with members of his community for 14 months and conducted a suicide-loyalty test in San Francisco in late 1975. As author Jeff Guinn author of The Road to Jonestown, said, if Jones had not used Ryan's trip as a pretext to order the deaths of everyone, he would have found another one.
In hope of seeing Ryan in a new light, for the last six months I have read old articles from local and regional newspapers. The clips, which can be found at newspapers.com, paint a fuller and richer picture of Ryan than has been presented so far. That won't surprise anyone with more than a passing interest in history. But what was surprising was the number of political victories Ryan had racked up before he arrived in Guyana. A few headlines from the era will convey the extent to which Ryan triumphed among voters, lawmakers, and bureaucrats alike.
"Ryan Scores Easy Win," theSan Mateo Times, his hometown paper, declared on November 8, 1976, the day after Ryan trounced his Republican opponent by double digits. This had happened before.  Ryan won five consecutive terms to the state legislature from 1962 to 1972 and four consecutive terms to Congress from 1973 to 1978.
"Child Protection Bill Signed," theTimesreported on December 18, 1971 after Governor Ronald Reagan signed Ryan's legislation to create a first-of-its-kind guardian ad litem system. The law requires the state's courts to appoint a lawyer for a child whose parents may have abused him or her.
"A Straitjacket for the Powerful CIA," complained nationally-syndicated columnists Rowland Evans and Robert Novak in January 1975 after President Ford signed Ryan's amendment to the Foreign Assistance Act of 1961. The legislation, which Ryan co-sponsored with a fellow Democrat, Senator Harold Hughes of Iowa, drew the columnists' ire because it required the president to notify the House Foreign Affairs and Senate Foreign Relations committees before undertaking a covert operation.
"Ryan Crusades for Equal Rights," theTimesdeclared on March 14, 1973 after Ryan sponsored a local student, Susan Simpliciano, to the Air Force Academy at a time when the school did not admit female cadets. The story noted Ryan traveled to the campus in Colorado Springs earlier that month and learned the school had plans to accept female students despite their public claims to the contrary. The military academy accepted female cadets for the first time in June 1976.
"Old Bureaucrats Never Retire," syndicated columnists Jack Cloherty and Bob Owens of theLos Angeles Timessyndicate wrote in June 1977 about Frances G. Knight, the 72-year-old head of the U.S. Passport Office who had been the head of the agency since 1955. "There's only one congressman who's making an issue of it," Knight said, referring to Ryan. She stepped down later that year.
To read those clips is to grasp that Ryan was a stronger, more capable politician than he has been portrayed. He was accomplished as both a lawmaker and an opponent of intransigent bureaucrats. While he may have been little known outside of California and Capitol Hill, he was a powerful political force within them. This conclusion raises a question: Far from losing to Jim Jones at Jonestown, did Ryan actually beat him?
The answer is yes. That may sound bizarre, but grading both on the curve and by an objective standard, Ryan came out ahead.
Consider that no other neutral or adversarial party had entered the farm commune until Ryan. Other politicians had visited Jonestown, most notably California Lieutenant Governor Mervyn Dymally in December 1976, but Dymally was a progressive Democrat allied with Representative Phil Burton of San Francisco, whose lieutenants, state senator Willie Brown and Mayor George Moscone, were Jones' champions.
Everyone else was turned aside. Jeffrey Haas, the lawyer for Tim Stoen in his custody dispute with Jones, was turned away in September 1977. Journalist Kathy Hunter of the Ukiah Daily Journal, whose husband had written favorable stories about Jones and Peoples Temple, was turned away in May 1978. Journalist Gordon Lindsay, a freelancer for the National Enquirer, commandeered an airplane to fly over Jonestown because he was denied entrance.
Alone among his contemporaries, too, Ryan left with defectors from a Jones church or operation. Journalist Lester Kinsolving of the San Francisco Examiner, the first person to expose the failings of a Jones organization, did not leave with defectors. Marshall Kilduff and Phil Tracy, whose exposé in New West magazine in July 1977 prompted the mass exodus to Jonestown, did not leave with defectors.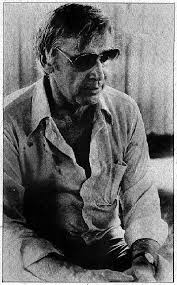 But Ryan's superiority to his predecessors does not mean he was as powerful as Jim Jones. The final hours of Ryan's visit to Jonestown, though, suggest he was more powerful. Before his departure, Ryan called the shots, not Jones. Jones thought he was still in charge; his henchman, Don Sly, attempted to stab Ryan to death on the afternoon of Saturday the 18th. But Sly's failure only exposed Jones' comparative lack of power. "Does this change things? Jones asked Ryan. "It changes some things, but not others," Ryan replied. Jones was at Ryan's mercy, not the other way around.
At least one observer said Ryan had prevailed over Jones. In his book Raven, Reiterman, who was on the tractor-trailer with the defectors leaving Jonestown, described Ryan's arrival this way: "His face taut, Ryan seemed greatly relieved to be there, to be alive. Yet he looked, in a pitiful way, victorious, like a boy who had taken some licks yet won the fight."
To be sure, Jones ensured Ryan would not return to the United States as a conquering hero. "I've been shot!" Ryan yelled after being hit by Jones' armed bodyguards at Port Kaituma. But Ryan's assassination exposed Jones as little more than a weak coward. After all, it's easier to destroy than create or save.
Stand back, and Ryan's accomplishment stands out even more today. We in the West have become jaded about the political class especially and representative democracy in general. Nobody thinks a politician will risk his or her life to save theirs. But Ryan showed that power in a representative democracy can serve others, especially the most vulnerable. He did not just take polls, raise money, and vote the right way. He put his life on the line for human dignity. "To me, as a professed liberal, the principle we need to support is this," he wrote in an op-ed for the San Mateo County Times in March 1975. "To support freedom of the individual against enslavement wherever we find it."
And so he did.
(Mark Stricherz is a reporter in Washington, D.C. He may be reached at stricherz2@yahoo.com.)
Originally posted on October 27th, 2017.
Last modified on November 2nd, 2017.