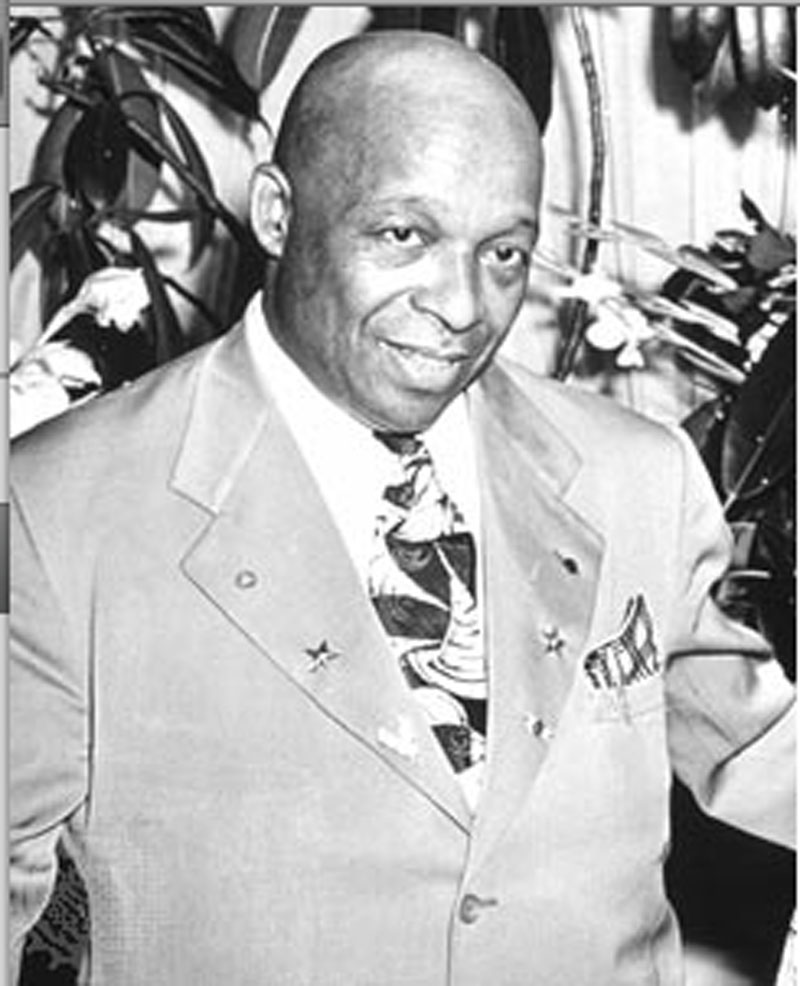 E. Black is an independent researcher with an interest in Peoples Temple as a new religious movement and social phenomenon. Her particular focus is exploring the relationship between Peoples Temple and an earlier new religious movement, the Peace Mission Movement of Father Divine. Her thesis – as reflected in the articles on this page – is that the two movements, though distinct, were (and remain) convergent parts of a radical Utopian impulse with roots in the white and black communities of the post-Civil War and reconstruction eras.
Other resources which explore the relationship between Father Divine and Jim Jones include "The Divine Inspiration of Jim Jones," by Adam Morris in the Spring 2015 edition of The Believer.
Self-Saving Saviors (2016)

Atheistic Gods and Divine Leaders of the Religion of Social Justice: The Theology of Father Jehovia, Father Divine and Jim Jones (2015)

Addendum 1: The transmutation of the Divine Mind
Addendum 2: The Atheistic Gods of The Cause as Respective Saviors of Humanity
Addendum 3: Bishop St John the Divine, George Hickerson, the Apostate and Dissident
Addendum 4: Normative Christianity, the New Thought Movement, and the Atheistic Gods: A Comparison
Addendum 5: The Three Schools of the Metaphysical New Thought Cult: A Summary

Utopian Justice, Righteousness and Divine Socialism: The Politics of Father Jehovia, Father Divine and Jim Jones and of the Cause They Headed (2014)

Addendum 1: The Changing Politics of Assessing Father Divine and Jim Jones
Addendum 2: The Politics of Divine Retribution and the Battle between David and Goliath in the Cause
Addendum 3: The Politics of the late Peace Mission and the early Peoples Temple: Consistent with Browderist Communism
Addendum 4: The Righteous Government Platform (RGP) of Father Divine and his Peace Mission Movement

Wives of God, Mothers of the Faithful: Edna Rose Baker and Marceline Jones as Mothers Divine (2013)

Jonestown and Woodmont: Jim Jones, Mother Divine and the Fulfillment of Father Divine's intention of a Vanishing Divine City (2013)

Laying The Body Down: Total Commitment and Sacrifice to The Cause in the Peace Mission and Peoples Temple (2012)

Farming Utopia: The Promised Lands of the Peace Mission and Peoples Temple (2012)

Housing God In Life And Death: Architecture and the final resting place in two radical movements (2011)

"I'd Like To Thank Father": The central role of positive thinking and thankful testifying during the ritual meal of the Peace Mission and the final night of Peoples Temple (2010)

"Ever Faithful": The contest between Mother Divine, Jim Jones and their followers for supremacy in faithfulness to the Cause (2010)

The Reincarnations Of God: George Baker Jr. and Jim Jones as Fathers Divine (2009)

The Three Virtual Intentional Communities Of God In A Body In Real Time (1868-2008) (2008)
Last modified on October 26th, 2016.