(Dawn Gardfrey is a regular contributor to the jonestown report. Her complete set of writings on this site may be found here. She can be reached here.)
(Beverly Ann Mitchell was born January 17, 1943 in Gary, Indiana to Edsel and Ruby Neal Johnson. She and her husband at the time Kenneth Gardfrey adopted Dawn when she was six months old. Beverly's husband Guy Mitchell, her mother Ruby Neal Johnson, and Dawn were survivors in Georgetown on November 18, 1978. Her other children – Dawn's siblings: Danielle, Dominique and Kenneth Darren – all died in Jonestown, along with Beverly.)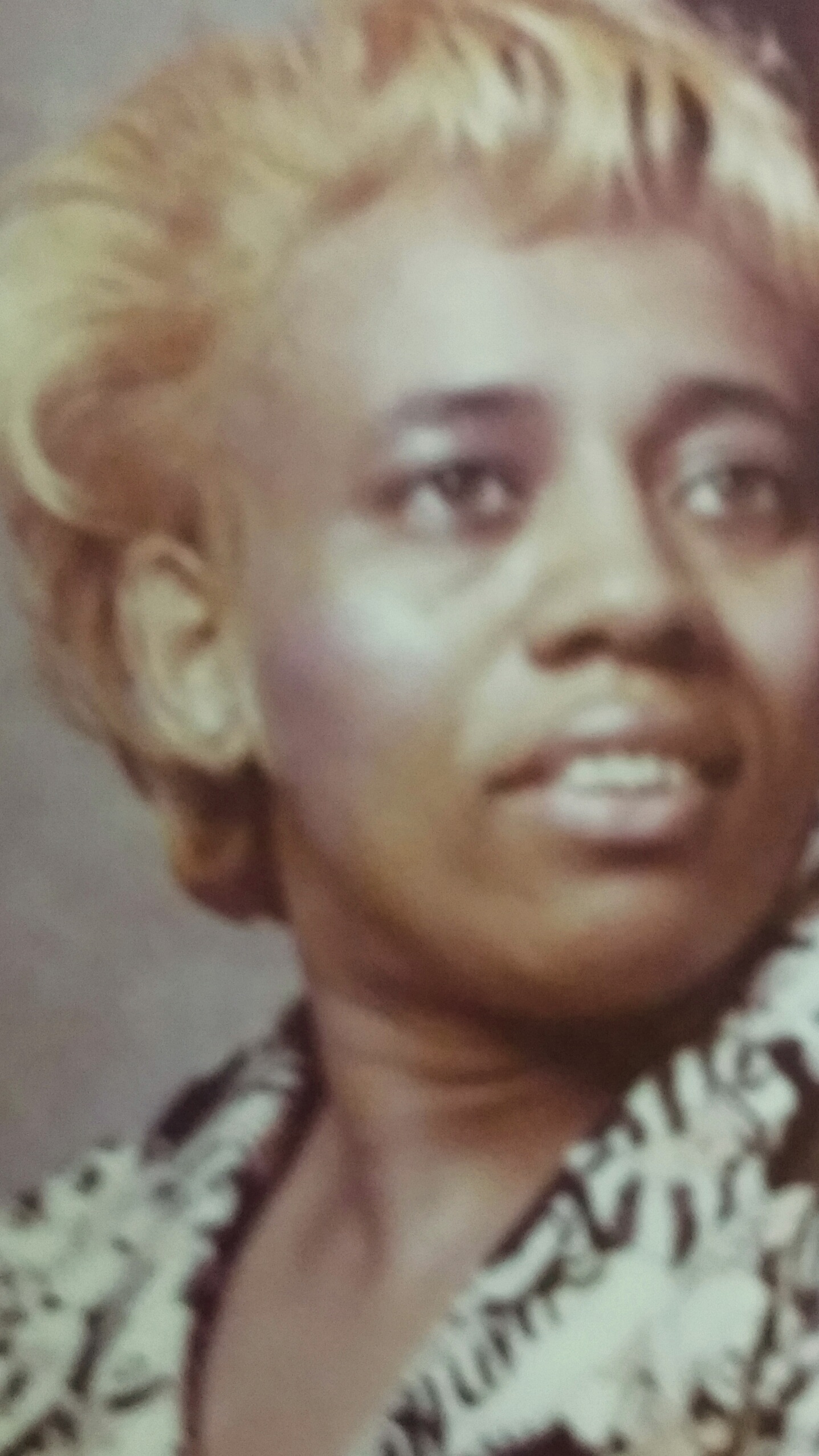 Dear Mama,
It has been 43 years since that fateful day. You are gone, and I am still here.
I still don't know what happened or why it did. I want to think that you were strong on that day, that you died with dignity and some sort of understanding. I wish you could tell me how you felt on that day, whether you put up a fight or if you just did what you were told to do. Did you try to grab my brother and sisters and run, or did you shush them quiet with comforting words to ease their fears? Did you think about those of us who were not there, your husband Guy, your mother Ruby, or me? Were you scared? Were you confused? Did you accept what was being asked of you, or did you hesitate?
So many questions never to be answered by you.
I know you were not a member of Peoples Temple for that long, and I never discussed with you how you felt about Jim Jones. I didn't know if you agreed with his teachings, or if you just went along with it because of what we were supposed to stand for. I don't know if it was your will to come to Jonestown or if you were just following the rest of the family.
Again, I struggle with the knowledge that you cannot answer any of these questions.
I do know the family unit was different than we were used to, and at times I may have seemed distant too you. I often wanted us to talk the way we once did, but I had been in Peoples Temple for so long that any conversation we had pertaining to the past was just that: "the past."
My last days in Guyana were spent with Grandma Ruby and Guy. I know you missed your husband, and he missed you. To be honest, I have to tell you, I didn't know why Guy was sent to Georgetown. I did not talk to him much while he was there, especially after we learned about the deaths. I do know Guy went back to Philadelphia after we all left Guyana. When I became old enough, I did try to find him through some of his family members, but I never received a response so I stopped trying.
As for me, I drifted into my own little world after Guyana, not knowing what to do. I don't think I fully realized that you were gone, Mama, until after my return to the States. I was a child. Now I was a child without a mother. It hurt to know you were no longer a part of my life. I do take solace in knowing that, while in Jonestown you were allowed to do what you loved best, and that was to take care of kids. Hopefully that task brightened your days there.
All of my relatives – your relatives – recall you with beautiful, fond memories. They speak of your love for kids and how you enjoyed entertaining them. They talk about the parties you used to give us and our friends. We laugh at the memories and cry for your absence. I always remind them about the last time I saw you: you were smiling and hugging whatever baby you had in your arms at the time. They knew you were okay. They of course have many questions.
They are questions that I still cannot provide any answers to.
Mama, I regret that you could not have been here for the births of your first two grandsons. I know you would have cherished them with all your heart and showered them with unconditional love. They would have given you that same love in return.
I have good days, and I have bad days, but the memory of your beautiful infectious smile has helped me make it through many unbearable, sleepless nights of crying, wishing you were here. Although the time was short, I am forever grateful I was able to have you in my life. I thank you for sharing a part of your journey with me. I miss you, Mama, and I love you unconditionally forever.
Always
Dawn
Originally posted on September 24th, 2020.
Last modified on July 5th, 2021.