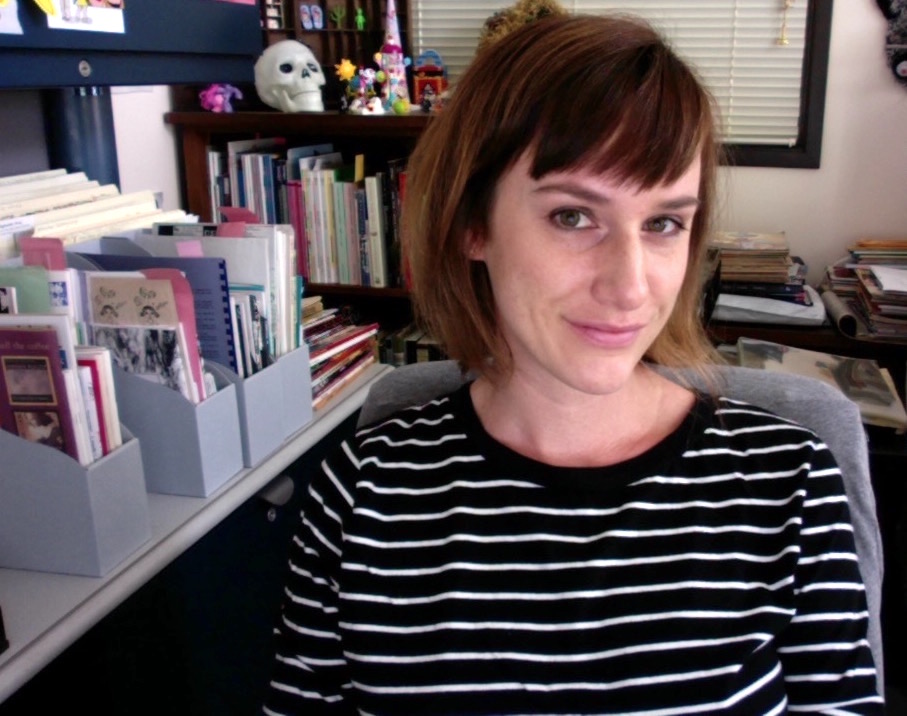 As the newly-minted head of SDSU's Special Collections & University Archives, I am stepping into the shoes of Robert Ray, and find that they are still a bit big for me to fill properly. But here is why I'm going to try.
I fell in love with special collections librarianship when I was completing my French MA in New York, and enrolled in a degree program there that changed my life completely. I was incredibly fortunate to work at some amazing special collections while in NYC, including the General Theological Seminary, the Morgan Library & Museum, and the New York Public Library's Berg Collection of English and American Literature. After having my first child, I relocated to the West Coast in 2012 and joined the faculty at the SDSU Library, where I've been ever since.
The work is as fascinating as it is important, but it's also true, I'm having the time of my life working with all of the unique and varied collections we hold. The Alternative Religious Movements Collection, which includes all of the amazing Peoples Temple resources donated over the years, is one of my favorite collections by far, and a source of continual pride. In the last several years, I've collaborated on a major exhibit to highlight new religious movements in California, and have been obsessively adding materials to support research in modern witchcraft, occultism, paganism and indigenous spirituality, including books, magazines, zines and other interesting things like artwork and tarot decks.
I am continuing the library's work – and my work – with Fielding and Rebecca to ensure long-term preservation and access to the incredible variety of resources that support the study and understanding of Peoples Temple and Jonestown at SDSU. As a spiritually eclectic lover of human collectivity, I know how important collections like these are in documenting efforts and experiments in social progress and equality.
(More information about Anna Culbertson can be found here. She can be reached at aculbertson@sdsu.edu, and she welcomes all inquiries about the Peoples Temple collection and more generally about SDSU's Special Collections & University Archives.)
Originally posted on September 24th, 2020.
Last modified on October 2nd, 2020.