(Dianne Scheid survived the Jonestown tragedy by being in Georgetown with her mother on November 18. Her previous articles for this site are here. She may be reached at Diannescheid@yahoo.com.)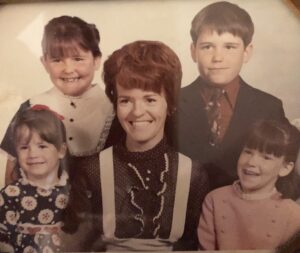 Mary Ann (nee Duffin) Scheid Casanova Touchette passed away on April 28, 2022, but in all honesty, she stopped living many years ago.
In July of 1971, she joined Peoples Temple. As a single mother to four young children, ages 9, 7, 5, and 3, she believed the Temple would give them a better life.  She believed the Temple's promise that her family would never have to worry about where their next meal would come from, that they would always have shelter, clothes on their back, and shoes on their feet.  In addition, they would be a part of a loving community that desired to change the world for the better.
The decision to join would prove to be a disastrous one.  The murder/deaths of three of her children on November 18, 1978 were devastating, not just to her heart but also to her soul.  The impact of that crushing loss, the overwhelming guilt, and drowning sorrow would prove too much for her to bear.
The commonality of PT/JT brought my mother together with another survivor, Charlie Touchette – who himself suffered the loss of his wife and two of his children – and they married in 1981.  After a few good months, the steady slope of depression and despair ended their marriage and eventually became an avalanche of mental illness that she would never recover from.
I, her surviving child, became a living reminder of what she lost.  It became so painful for her that she eventually refused to see me or even speak on the phone.
The Jonestown tragedy has taken so much from so many.  Not only did it take my three siblings, but it also took my mother's will to live a happy life with me, my son, and her two precious great-grandchildren, whom she would never meet.
My mother's soul died on November 18, 1978. Painfully it took 43 years for her heart to stop beating.
I believe with all my heart, that she could not accept forgiveness for her decision that eventually resulted in the deaths of her three children.  The only thing to provide that forgiveness would be the arms of Donny, Angel, and Sophia, wrapped around her in love. An overwhelming amount of love and forgiveness engulfed her and no longer would there be room for guilt or despair.  I hope they squeezed her just a little tighter so she knows I have forgiven her too.
Mom, be at Peace now in the arms of your children!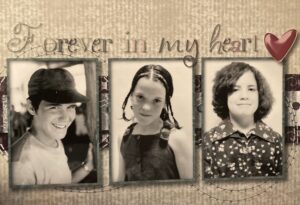 Originally posted on August 17th, 2022.
Last modified on October 28th, 2022.