The Jonestown story continues to find resonance for a number of writers, poets, painters, playwrights, and musicians, who offer artistic interpretations of the events through their own individual visions. The following are news items about these efforts not covered in the rest of this section of the jonestown report.
Jonestown on Television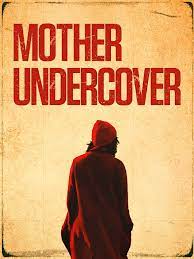 Mother Undercover, a four-part British television docuseries about women who survived life-threatening experiences, included the story of Leslie Wagner-Wilson, the Jonestown survivor who fled with her three-year-old son Jakari on November 18, 1978, the day of the murder-suicides. The episodes launched on Hulu beginning on July 27, 2023. Other discussions of Wagner-Wilson's story appear in The Cinemaholic and Den of Geek.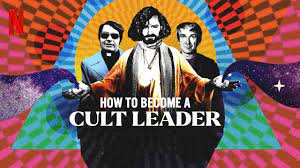 "How to Become a Cult Leader," a series presented on Netflix beginning July 28, included a half-hour segment on Jim Jones among its six subjects. It featured an interview with former Peoples Temple member Yulanda Williams. Described by various reviewers as "documentary-comedy," "snarky," and "sometimes clever, sometimes glib, always superficial," the program was most lamented as "a missed opportunity" for education and analysis of the groups and of their followers. The San Francisco Chronicle described it as "a playbook of an unintended sort: how not to make a docuseries." Reviews also appear in The Messenger, The Decider, Film Fugitives, and The Daily Beast.
Jonestown in Theater
White Nights, Black Paradise, a play by Sikivu Hutchinson described as "amplifying the lived experiences, politics, moral dilemmas, and social histories of Black women in Peoples Temple and Jonestown," had its 2023 run at the Blue Door Theater in Culver City, California, with three sold-out performances on November 17 – 19. The productions were promoted in a November 8 article on StageRaw.com and on November 16 in Wave Publications.
Jonestown in Film
Sally El Hosaini, whose film "The Swimmers" highlighting the plight of Syrian refugees was nominated for the BAFTA Award for Outstanding British Film, has returned to an earlier project entitled "Jones." Rather than focusing on Jim Jones, the leader of Peoples Temple, though, it tells the story of Jim and Marceline's son Stephan, who survived the deaths in Jonestown by being in Georgetown. The story of Peoples Temple is "ultimately a Shakespearean family drama," El Hosaini said in November 2022. (A related story appears here.)
Jonestown in Music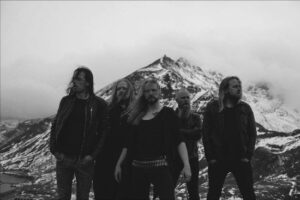 Shade Empire, a band described as Finnish symphonic black metallers, released a new album in September entitled "Sunholy," the lyrics of which "are thematically inspired by the Jonestown tragedy," according to a review in Breaking Latest. The album was also reviewed in Markus' Heavy Music Blog and Distorted Sound Magazine.
Jonestown in Books
The book And Then They Were Gone: Teenagers of Peoples Temple from High School to Jonestown by Judy Bebelaar and Ron Cabral is now available on Audible.
Originally posted on October 4th, 2023.
Last modified on November 27th, 2023.