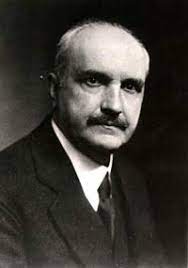 Those who do not remember the past are condemned to repeat it.
Early twentieth century Spanish-American philosopher and novelist George Santayana penned those words in 1905. In the 118 years since, the world has been enmeshed in countless wars and other atrocities that have penetrated every corner of the globe.
We have obviously failed to heed Santayana's warning. But how can that be? Why have we not learned the lessons the past has gifted us to extinguish man's inhumanity to man? It's as if each generation passes on to the next, the seeds of destruction that eventually emerge in more horrific ways than the last.
Many of us can vividly remember the events that shook the world during our lifetimes: World War II, and the wars in Korea, Vietnam, and Iraq/Afghanistan; the assassinations of the Kennedys and Martin Luther King; the Challenger explosion; the terrorist attacks of 9/11; and the attack on the U.S. Capitol on January 6, 2021. We are quickly approaching the anniversary of yet another such event. On November 18, 2023, we will commemorate the 45th Anniversary of the Jonestown murder/suicide of nearly one thousand followers of Jim Jones. It was a grotesque ending to a multi-year existence of Peoples Temple. To be more accurate, though, it wasn't really an ending. The survivors and their relatives are still burdened by the physical, emotional, and psychological scars of that experience.
In the fall of 1978, I was a 26-year-old graduate student in the George Williams College School of Social Work in Illinois, and on November 19, I was among the millions of people who first learned of the tragedy that unfolded the previous day. It wasn't until the aerial television footage that followed of the Jonestown dead lying in mounds throughout the compound, that we began to learn of the enormity of this atrocity. At first, it was nearly impossible to intellectually or emotionally grasp the magnitude of such an event. How could something like this happen? Unfortunately, 45 years of analysis by thousands of scholars and lay persons alike have never completely answered that question.
I have lived in Dixon, California since 1990. A few years ago, I learned that Thom Bogue, one of the very few survivors on that fateful day of November 18, 1978, also lived in Dixon. After careful thought and a fair amount of trepidation, I made the decision go to his place of business and introduce myself. I had no plan beyond that. Within a few minutes, I took the risk of asking him if he was willing to answer a few questions about his experience of being a member of Peoples Temple, and more specifically, his life experience living in Jonestown and subsequent escape.
Thom was very accommodating and immediately put me at ease, and in the years since, we have become good friends. I was struck when I first met him – and remain so to this day – by his demonstrated ability to never have allowed his life to be defined by the horrors he experienced as a child and teenager in Peoples Temple. He has committed his post-Temple life to serving the community. He devotes much of his personal time improving the lives of others. In addition to being a business owner, Thom has served as both a member of the City Council and Mayor of Dixon. He is currently running as a candidate for a seat in the California State Senate, representing District 3.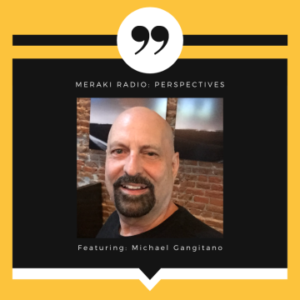 In October 2021, I had the privilege of participating in a three-part interview of Thom and Julia Scheeres, New York Times bestselling author of One Thousand Lives: The Untold Story of Jonestown (Meraki Radio, KDRT 95.7, Davis, California). It was an incredibly humbling experience, one that left me in awe of both Thom and Julia. Those programs appear as Part 1, first aired on October 5; Part 2 on October 12; and Part 3 on October 26 (in which Meraki Radio producer Alison B and I discuss what we learned from the interviews).
I will have the honor of accompanying Thom to the annual Jonestown Memorial Service at Evergreen Cemetery in Oakland on November 18th.
As we look ahead to the 50th Anniversary of Jonestown in 2028, we can anticipate a tsunami of activities/events in remembrance of one of the most hideous crimes in American history. Will we remain on a collision course with the worst of possible of outcomes, or will we be able to finally say we have learned the lesson Santayana and others have been pleading with us to adhere to for so long?
(Michael Gangitano can be contacted at chimike118@gmail.com.)
Originally posted on October 5th, 2023.
Last modified on October 28th, 2023.